"I don't want to feel retired, I don't want to feel old." — Chris Nelson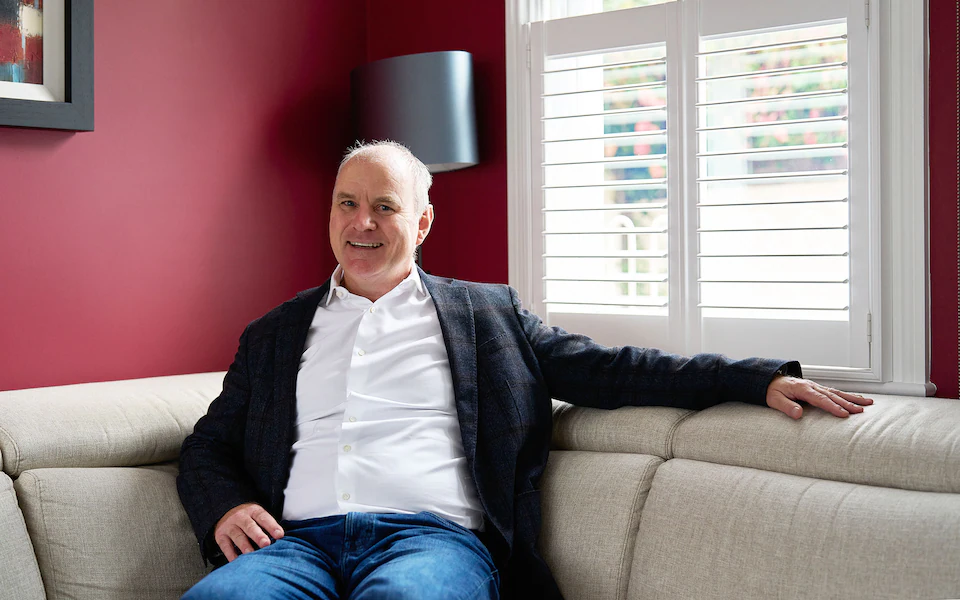 Cul­ture for Chris Nel­son, who sold his recruit­ment busi­ness, Pure, in 2019, is about embrac­ing the next chap­ter in life. At 61, instead of rest­ing on his lau­rels, Nel­son has tran­si­tioned into a role of men­tor­ship and invest­ment in promis­ing star­tups. The well-expe­ri­enced entre­pre­neur's jour­ney offers some unique lessons for emerg­ing entre­pre­neurs and investors.
Nel­son's lead­er­ship at Pure saw the com­pa­ny excel in North Amer­i­can hir­ing assign­ments, lead­ing to a £20 mil­lion turnover and a 130-employ­ee team, all firm­ly com­mit­ted to a strong cor­po­rate cul­ture. This ded­i­ca­tion to fos­ter­ing a pos­i­tive work envi­ron­ment, accord­ing to telegraph.co.uk, led to a suc­cess­ful sale in a deal backed by Lit­er­a­cy Capital.
Nel­son's post-retire­ment activ­i­ties involve men­tor­ing young entre­pre­neurs, offer­ing them guid­ance, and invest­ing in their ven­tures. He thrives on the ener­gy and inno­v­a­tive ideas these star­tups bring. Despite this ful­fill­ment, he acknowl­edges that the adren­a­line of entre­pre­neur­ship is some­thing he now misses.
"It was my pas­sion. I used to jump out of bed at 6am eager to work," he says. How­ev­er, Nel­son has no regret for what he had built and sold it.
"I nev­er once looked back and thought 'I wish I was still there'. I tend to look for­ward to the next challenge."
Nel­son's suc­cess sto­ry high­lights for entre­pre­neurs the impor­tance of nur­tur­ing and pri­or­i­tiz­ing work­place cul­ture. It was the foun­da­tion of Pure's suc­cess and con­tributed to a smooth tran­si­tion dur­ing the sale, accord­ing to Gary Quick, a direc­tor of finan­cial plan­ning at Charles Stan­ley.
For investors, his bal­anced approach stands out. He describes him­self as a "risk-tak­er but not a lav­ish one," high­light­ing the sig­nif­i­cance of pru­dence in invest­ment decisions.
More­over, as entre­pre­neurs, sim­i­lar to Nel­son, move into retire­ment, they may ben­e­fit from the assis­tance of finan­cial plan­ners to secure their well-deserved rewards and estab­lish future finan­cial plans. He also sug­gests that pro­fes­sion­al guid­ance and pru­dent wealth man­age­ment help secure finan­cial well-being.
Nel­son, stat­ing that his father was incred­i­bly cau­tious with mon­ey, asserts, "I'm not extrav­a­gant; I val­ue my wealth."
Accord­ing to Nel­son, his wife Dor­rie, who retired eight years ago from her HR con­sul­tan­cy, is now urg­ing him to slow down. "She says I need to learn the word 'no'. But I've always had lots of ener­gy, I still need to be doing things. I can still relate to peo­ple in their thir­ties. But I think a time will come when I no longer add val­ue and then I will sign off."
Nel­son's jour­ney post-busi­ness own­er­ship, marked by his ongo­ing com­mit­ment to adding val­ue and giv­ing back, serves as an inter­est­ing exam­ple of the endur­ing entre­pre­neur­ial spir­it, guid­ing and inspir­ing oth­er sea­soned entrepreneurs.