For more than eight decades, Forsyth Barr has been a trust­ed name among New Zealan­ders seek­ing pro­fes­sion­al invest­ment advice and ser­vices. The inno­v­a­tive Tem­po App stands apart from reg­u­lar invest­ment plat­forms by har­mo­nious­ly inter­twin­ing cut­ting-edge tech­nol­o­gy and astute finan­cial guid­ance, cre­at­ing a tru­ly excep­tion­al invest­ment odyssey. The app not only pro­vides a plat­form for invest­ing but also offers per­son­al­ized finan­cial advice, ush­er­ing in a new era of guid­ed wealth building.
Tra­di­tion­al invest­ment plat­forms, giants like Charles Schwab and E*TRADE, offer fea­tures such as stream­ing quotes and com­mis­sion-free trad­ing of stocks and ETFs. How­ev­er, despite these capa­bil­i­ties, they often focus on trans­ac­tion­al aspects, leav­ing investors to nav­i­gate the com­plex realm of finance on their own. Investors often find them­selves deci­pher­ing com­plex mar­ket trends and risk assess­ments with­out per­son­al­ized guidance.
On the con­trary, Tem­po dis­rupts this par­a­digm by inge­nious­ly infus­ing its plat­form with sea­soned finan­cial coun­sel, trans­form­ing the invest­ment land­scape. Imag­ine an indi­vid­ual, new to the world of invest­ments, lever­ag­ing Tem­po's user-friend­ly inter­face to receive tai­lored advice on craft­ing a diver­si­fied port­fo­lio that aligns pre­cise­ly with their risk appetite and long-term goals.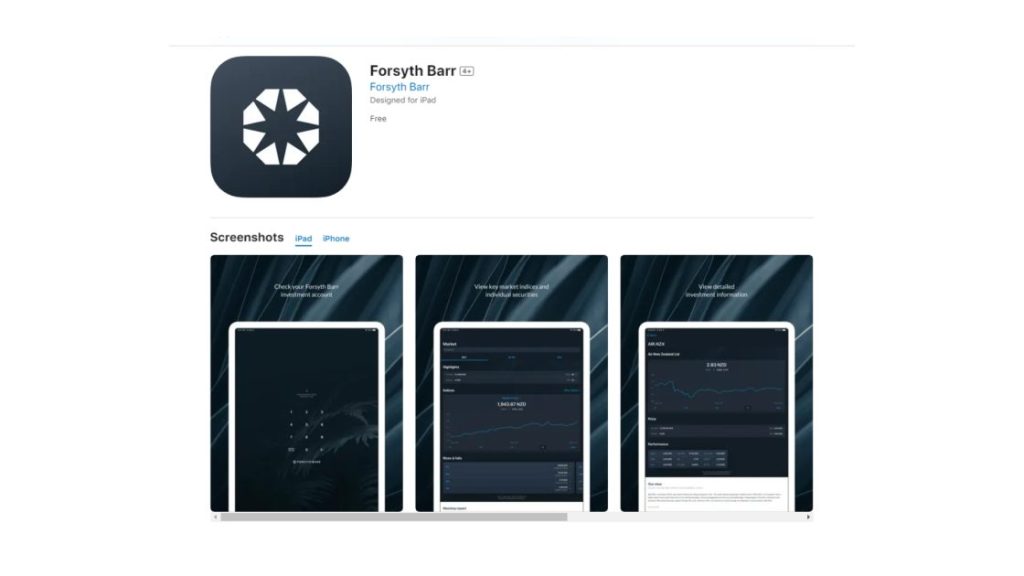 Image Cred­its: apps.apple.com
At the core of Tem­po's inno­va­tion is its com­mit­ment to under­stand­ing the user's unique finan­cial aspi­ra­tions and risk tol­er­ance. Upon onboard­ing, users embark on a jour­ney where they artic­u­late their finan­cial goals and pref­er­ences. This inno­v­a­tive app allows an investor who enters the plat­form and express­es a desire for both short-term gains and long-term sta­bil­i­ty to indi­cate their pref­er­ence for envi­ron­men­tal­ly con­scious invest­ments based on per­son­al val­ues. This cru­cial step empow­ers Tem­po to craft a per­son­al­ized invest­ment strat­e­gy, lever­ag­ing a care­ful blend of diver­si­fied funds that align with the indi­vid­u­al's objectives.
In addi­tion, Tem­po effec­tive­ly dis­tills Forsyth Bar­r's exten­sive invest­ment wis­dom into an intu­itive mobile inter­face. This har­mo­nious inte­gra­tion empow­ers users with a trea­sure trove of finan­cial knowl­edge that was once the domain of expe­ri­enced investors.
Let's con­sid­er a novice investor who recent­ly joined Tem­po. This indi­vid­ual gains access to com­pre­hen­sive dai­ly mar­ket sum­maries, enlight­en­ing them about pre­vail­ing trends and devel­op­ments across var­i­ous asset class­es. Fur­ther­more, they can delve into sec­tor-spe­cif­ic reports, effort­less­ly grasp­ing the dynam­ics of indus­tries like tech­nol­o­gy or renew­able ener­gy. This democ­ra­ti­za­tion of infor­ma­tion equips the investor with a well-round­ed per­spec­tive, trans­form­ing them into an informed decision-maker.
Before Tem­po's advent, such insights were typ­i­cal­ly reserved for sea­soned mar­ket play­ers. Now, even those new to the invest­ment are­na can har­ness data-backed insights to steer their port­fo­lios. This exem­pli­fies how Tem­po bridges the gap between finan­cial exper­tise and acces­si­bil­i­ty, empow­er­ing investors of all lev­els to make pru­dent choic­es in their pur­suit of finan­cial growth.
Also Read: Brazil intro­duces $350B invest­ment strat­e­gy to bol­ster econ­o­my, fos­ter green transition
One of Tem­po's remark­able achieve­ments lies in its abil­i­ty to bridge the con­fi­dence gap that often deters poten­tial investors. Blair Willems, Head of Tem­po, affirms that the app was metic­u­lous­ly designed to address this chal­lenge by pro­vid­ing expert guid­ance on invest­ment choices.
"Tem­po seeks to address these prob­lems by pro­vid­ing guid­ance and con­fi­dence on which invest­ments are right for them," says Willems. Unlike plat­forms that leave investors adrift in a sea of options, accord­ing to Willems, Tem­po equips users with the con­fi­dence to make informed decisions.
The sig­nif­i­cance of ren­der­ing tai­lored finan­cial guid­ance reach­able to a wider spec­trum of indi­vid­u­als brings about a trans­for­ma­tion in the nature of invest­ment, turn­ing it into an all-encom­pass­ing expe­di­tion. This holds pro­found res­o­nance for a bur­geon­ing cohort of con­tem­po­rary investors. Among them are young pro­fes­sion­als and ambi­tious entre­pre­neurs who are eager to embark on a tra­jec­to­ry of finan­cial advance­ment, pro­pelled by the saga­cious coun­sel of sea­soned experts.
As Tem­po con­tin­ues to evolve, it will invite investors to embark on an empow­er­ing jour­ney that con­verges tech­nol­o­gy, inno­va­tion, and exper­tise. Neil Paviour-Smith, Man­ag­ing Direc­tor of Forsyth Barr, empha­sizes that Tem­po's sig­nif­i­cance extends beyond a mere app – it embod­ies the fir­m's ded­i­ca­tion to fos­ter­ing finan­cial empow­er­ment for gen­er­a­tions to come.
"We have estab­lished Tem­po as we believe it will appeal to a broad spec­trum of New Zealan­ders and make our exper­tise avail­able to those that are work­ing hard to accu­mu­late wealth or achieve a finan­cial goal," Paviour-Smith said.