Elon Musk firm­ly stands by the notion that a great prod­uct should effort­less­ly attract atten­tion. In the past, he has open­ly crit­i­cized tra­di­tion­al adver­tis­ing prac­tices, call­ing them a "con­sumer tax."
But the recent drops in sales led by the price cuts have forced the bil­lion­aire to reeval­u­ate his stance.
"I don't think that you get that much demand elas­tic­i­ty by cut­ting a Mod­el Y to $48,000 from $55,000. Instead of a $2,000 price cut, let's do $1,800 and try adver­tis­ing more," argues Gary Black, a promi­nent Chica­go fund man­ag­er who has long sup­port­ed Tesla.
Essen­tial­ly, Black con­tends that Musk should reeval­u­ate Tes­la's heavy reliance on price reduc­tions in favor of increased adver­tis­ing to high­light fea­tures like reduced EV costs and enhanced safe­ty through over-the-air soft­ware updates. Accord­ing to CNBC, this is cru­cial, giv­en that despite a 140% stock price increase this year, Tes­la lags one-third behind its 2021 peak and trails the S&P 500's per­for­mance in the past year.
Some share­hold­ers have also expressed the same idea, and even Elon Musk expressed open­ness to try­ing adver­tis­ing at a recent share­hold­er meet­ing in May. Musk hint­ed at the pos­si­bil­i­ty of using adver­tis­ing to show­case Tes­la's safe­ty fea­tures, includ­ing airbag deploy­ment tech­nol­o­gy, as fea­tures that could appeal to consumers.
He even made a com­mit­ment: "I think what you are say­ing does have some mer­it, and I believe in tak­ing sug­ges­tions. We'll try a lit­tle adver­tis­ing and see how it goes," he remarked, prompt­ing an erup­tion of cheers from share­hold­ers. Musk humor­ous­ly added, "I was­n't expect­ing that lev­el of enthusiasm."
How­ev­er, Tes­la has not sig­nif­i­cant­ly increased its adver­tis­ing spend, and price cuts remain the pri­ma­ry strat­e­gy. Despite price reduc­tions, Tes­la's mar­ket share in the EV sec­tor has been slip­ping, and its gross mar­gins have declined.
Share­hold­ers who were expect­ing a sig­nif­i­cant adver­tis­ing push from Tes­la are unlike­ly to be pleased with the cur­rent sit­u­a­tion. In the recent months after the meet­ing, Tes­la's invest­ment in online and social adver­tis­ing, although pro­gres­sive, has been minimal.
Tes­la's Research and Devel­op­ment R&D spend­ing per car, at $2984, is triple the indus­try aver­age of about $1,000 per vehi­cle and sur­pass­es the com­bined R&D bud­gets of Ford, GM, and Chrysler per car.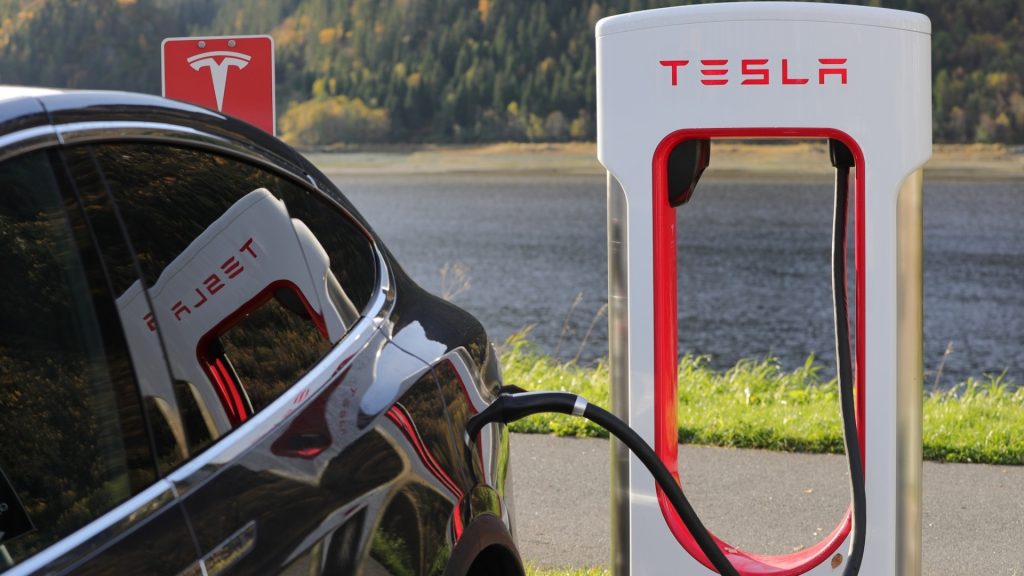 Cut­ting-edge tech­nol­o­gy has always been the pri­ma­ry focus of Tes­la. In fact, the com­pa­ny ded­i­cates almost all of its R&D bud­get to enhanc­ing tech­nolo­gies like sen­try mode, bioweapon defense mode, and pri­ma­ry self-dri­ving capa­bil­i­ties for elec­tric vehi­cles, with­out any allo­ca­tion to inter­nal com­bus­tion engine developments.
It's a plau­si­ble view­point that an aug­ment­ed adver­tis­ing bud­get might assist Tes­la in elu­ci­dat­ing the sophis­ti­ca­tion of their prod­uct range to a broad­er audience.
Focus­ing on Euro­pean and Asian mar­kets would enable Tes­la to diver­si­fy its rev­enue streams and tap into the increas­ing demand for elec­tric vehi­cles (EVs). In Chi­na, where Tes­la has already made sig­nif­i­cant progress with its Gigafac­to­ry in Shang­hai, increased adver­tis­ing spend­ing could be a game-chang­er. These efforts would like­ly enhance brand vis­i­bil­i­ty and cred­i­bil­i­ty, poten­tial­ly help­ing Tes­la cap­ture the com­pet­i­tive Chi­nese EV mar­ket and con­tin­ue its glob­al expansion.
Accord­ing to electrek.co, Tes­la has recent­ly con­duct­ed around 300 dif­fer­ent Google ad exper­i­ments, pri­mar­i­ly cen­tered on test­ing ad head­lines about post-incen­tive U.S. pric­ing, while also con­sid­er­ing tar­get­ed ads high­light­ing their "built in Texas" ori­gin and vehi­cle safe­ty ratings.
Musk under­stands that a sud­den and over­ly aggres­sive approach to adver­tis­ing could pose sig­nif­i­cant chal­lenges to Tes­la's ambi­tions for mar­ket growth and prof­itabil­i­ty. Com­peti­tor Ford, for exam­ple, has con­spic­u­ous­ly spent to pro­mote its F‑150 Light­ning pick­up, while Gen­er­al Motors has run Super Bowl ads for the last three years. In the field of adver­tis­ing, Tes­la is essen­tial­ly enter­ing a com­pet­i­tive are­na where sea­soned mar­keters already dominate.