The tech­nol­o­gy indus­try is a vital seg­ment of the Unit­ed States' econ­o­my, account­ing for 7.9% of the total work­force. With tech work­ers earn­ing up to 85% more than their coun­ter­parts in oth­er indus­tries, it comes as no sur­prise that the indus­try is a pop­u­lar tar­get for cost-cut­ting mea­sures such as employ­ee lay­offs. This prac­tice has become some­what of a "cool trend," with 75,000+ tech work­ers laid off in 2023 alone. The data is of Mid-Feb­ru­ary, the time this arti­cle is being writ­ten, and the num­bers are only increasing.
Large tech com­pa­nies tend to fol­low a pre­dictable pat­tern when it comes to lay­offs, with most opt­ing to reduce their work­force by a range of 5–7%. Face­book, the orig­i­na­tor of this trend, is already plan­ning a new round of lay­offs, accord­ing to a report by the Finan­cial Times.
The tech sec­tor suf­fered a sig­nif­i­cant down­turn in 2022, result­ing in stag­ger­ing finan­cial loss­es for some of the indus­try's biggest names. For instance, Mark Zucker­berg's net worth plum­met­ed by over $100 bil­lion in 13 months from its all-time high of $142 bil­lion in Sep­tem­ber 7, 2021, while Elon Musk expe­ri­enced a loss of stag­ger­ing $174 bil­lion since Novem­ber 2021, hav­ing reached its peak of $338 bil­lion then. How­ev­er, as of Feb. 16, 2023, the Tes­la CEO is esti­mat­ed to have a net worth of $164 bil­lion, mak­ing him the sec­ond-wealth­i­est per­son in the world. And, Wall Street has also seen sim­i­lar mar­ket down­turns in the past, this one forced the tech sec­tor to make dif­fi­cult deci­sions and lay off work­ers to begin its recov­ery. How­ev­er, since the lay­offs occurred, these com­pa­nies have been on an upward tra­jec­to­ry, which is evi­dent in their rebound­ing stock prices.
The Norms of Tech Employment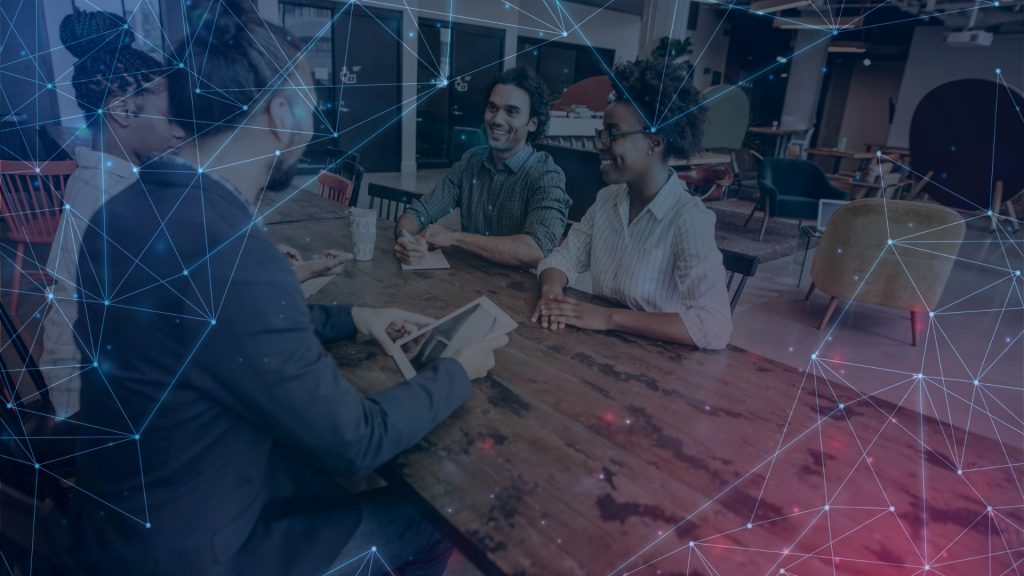 When it comes to employ­ment expan­sion in the tech sec­tor, indus­try insid­ers have long adhered to the dog­ma of 20% to 45% growth year-over-year.
Meta Plat­forms, for­mer­ly known as Face­book, has under­gone an impres­sive expan­sion of its work­force, as evi­denced by its head­count sky­rock­et­ing by two and a half times between 2018 and 2022. Mean­while, Ama­zon's employ­ee count has expe­ri­enced a stag­ger­ing increase. The online shop­ping giant's work­force surged from thou­sands to over a mil­lion in the last decade, pri­or to under­go­ing a slight decline of 4.17% in 2022.
It is worth not­ing that a year-on-year decrease in tech indus­try employ­ment is an anom­aly, giv­en the antic­i­pat­ed growth tra­jec­to­ry of the sec­tor. One may be inclined to ask: "Is the bur­geon­ing tech indus­try mere­ly fol­low­ing the nat­ur­al ebb and flow of busi­ness, or is some­thing more sig­nif­i­cant at play here?"
The eas­i­est expla­na­tion could be that the indus­try is matur­ing, and growth is slow­ing down. Par­tic­u­lar­ly true for the FAANG com­pa­nies (Face­book, Ama­zon, Apple, Net­flix, and Google). These com­pa­nies have been the dri­ving force behind the indus­try's growth in the last decade. But now, they are start­ing to face sat­u­ra­tion in their mar­kets. As a result, their growth is slow­ing down, which is reflect­ed in their employ­ment numbers.
Despite the eco­nom­ic impli­ca­tions of tech lay­offs, some experts spec­u­late that these job cuts may be a cal­cu­lat­ed move to invest in emerg­ing tech­nolo­gies such as Arti­fi­cial Intel­li­gence (AI). The firms may be paving the way for automa­tion to enhance effi­cien­cy and pro­duc­tiv­i­ty and to remain com­pet­i­tive in the mar­ket. While they are trim­ming their work­force, it's worth not­ing that these com­pa­nies are still active­ly recruit­ing in the AI sec­tor, under­scor­ing their com­mit­ment to remain at the fore­front of innovation.

Are We Wit­ness­ing the Commencement?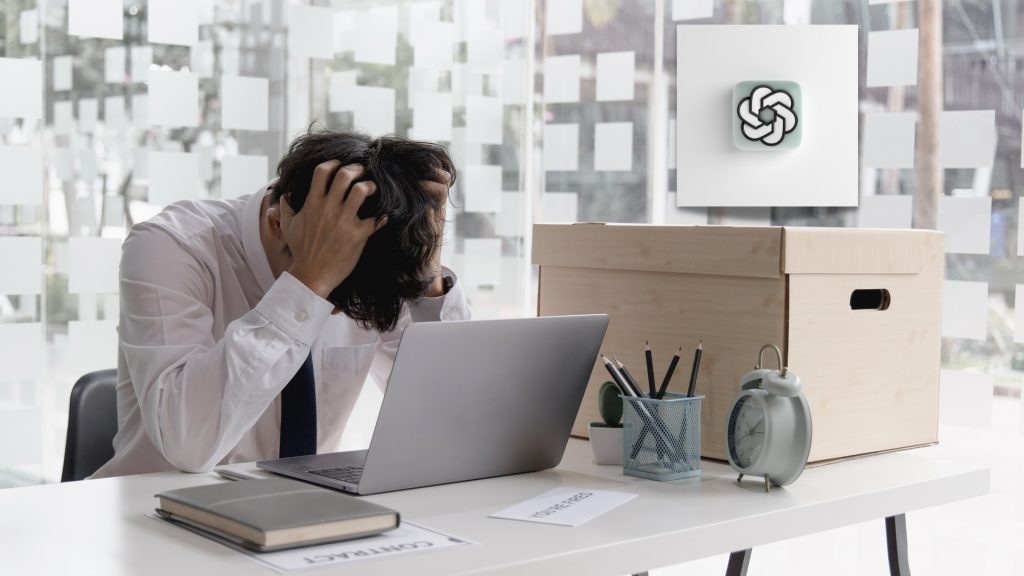 The winds of change are upon us, and we're already wit­ness­ing the ear­ly signs of an AI-pow­ered rev­o­lu­tion. While the prospect of machines com­plete­ly replac­ing humans may still seem far-fetched, there is no deny­ing that AI is grad­u­al­ly mak­ing its pres­ence felt in sev­er­al key areas, includ­ing writ­ing, art, bank­ing, and finan­cial advi­so­ry ser­vices. Major cor­po­ra­tions are already lever­ag­ing AI to auto­mate cus­tomer ser­vice and sales process­es, reduc­ing their reliance on human cap­i­tal. How­ev­er, the impact of AI extends far beyond these vis­i­ble use cas­es and is per­me­at­ing var­i­ous crit­i­cal func­tions in the tech indus­try. Let's take a look at five biggest AI-pow­ered appli­ca­tions that are poised to trans­form the tech indus­try by min­i­miz­ing the need for human labor:
1) Nat­ur­al Lan­guage Pro­cess­ing – Nat­ur­al Lan­guage Pro­cess­ing (NLP) has trans­formed data analy­sis, cus­tomer feed­back, and com­mu­ni­ca­tion with cus­tomers, but has also led to job loss, such as the role of human sum­ma­riz­ers being replaced by auto­mat­ic sum­ma­riza­tion tools and chat­bots replac­ing humans in cus­tomer ser­vice, sales, and HR. Accord­ing to sta­tista, the NLP mar­ket is pre­dict­ed to be almost 14 times larg­er in 2025 than it was in 2017. This cor­re­lates to a large num­ber of tech job losses.
2) Autonomous Vehi­cles – Autonomous vehi­cles can dri­ve them­selves with­out the need for a human dri­ver. This tech­nol­o­gy is tak­ing over deliv­ery and trans­porta­tion ser­vices, result­ing in a decrease of jobs in these sec­tors. Amazon's deliv­ery drones being just one of them!
3) Big Data Ana­lyt­ics – Big Data Ana­lyt­ics has rev­o­lu­tion­ized the way com­pa­nies ana­lyze vast amounts of data by lever­ag­ing cut­ting-edge AI and machine learn­ing algo­rithms. This advanced tech­nol­o­gy enables com­pa­nies to uncov­er hid­den pat­terns and insights, result­ing in informed busi­ness deci­sions. By reduc­ing the need for man­u­al analy­sis, com­pa­nies can improve effi­cien­cy, cut costs and ulti­mate­ly increase profitability.
4) Image Recog­ni­tion – Image Recog­ni­tion is a game-chang­ing tech­nol­o­gy that has trans­formed indus­tries, from self-dri­ving cars to sur­veil­lance sys­tems. This inno­v­a­tive AI-dri­ven tech­nol­o­gy enables the detec­tion and recog­ni­tion of objects in images and videos with unprece­dent­ed speed and accu­ra­cy, result­ing in enhanced oper­a­tional effi­cien­cy. How­ev­er, the wide­spread adop­tion of Image Recog­ni­tion also brings chal­lenges, includ­ing job loss­es as man­u­al labor is replaced by automation.
5) Pre­dic­tive Ana­lyt­ics – Pre­dic­tive Ana­lyt­ics is a pow­er­ful tech­nol­o­gy that uses AI and machine learn­ing to fore­cast future events and trends. By ana­lyz­ing vast amounts of data, Pre­dic­tive Ana­lyt­ics enables com­pa­nies to make informed deci­sions about their prod­ucts and ser­vices, result­ing in increased effi­cien­cy and pro­duc­tiv­i­ty. How­ev­er, as the tech­nol­o­gy advances, it may reduce the need for human labor, as the analy­sis and deci­sion-mak­ing process become more automated.
---
The US unem­ploy­ment rate stands at 3.4%, despite recent high-pro­file lay­offs, and is at its low­est in 54 years, as per the lat­est gov­ern­ment data. In Jan­u­ary, the coun­try wit­nessed an increase in employ­ment by 517,000, almost thrice what econ­o­mists had pre­dict­ed. This is due to the addi­tion of new work­ers in the hos­pi­tal­i­ty, health­care and con­struc­tion indus­tries, which have bal­anced the recent job cuts, main­ly in the tech industry.
Bot­tom Line
Although con­cerns have been raised that automa­tion and AI are respon­si­ble for the cur­rent wave of tech lay­offs, experts have said these fears have been around for cen­turies and none of the pre­dic­tions so far have come true. This time around, the appar­ent shift in "nor­mal", due to the fun­da­men­tal threats AI is pos­ing to the job mar­ket, is induc­ing a sig­nif­i­cant degree of atten­tion and scruti­ny. Although the tech­nol­o­gy itself may not be the direct cause of large-scale job loss­es, it is cer­tain­ly dri­ving changes in the way work is done and the skills required for the future. As a result, investors are respond­ing to this shift by mak­ing deci­sions that are alter­ing the employ­ment land­scape, par­tic­u­lar­ly with­in the tech sector.