Choosing the right investment for your retirement, the right credit card for your needs, and the best way to invest in cryptocurrencies can all be overwhelming. But do not fear! This guide will tell you everything you need to know about making decisions in any scenario. It will help you achieve your financial goals with confidence.
No matter what stage of life you're at or what kind of position you find yourself in; when it comes to money, there are bound to be moments when deciding how much information is too little and how much information is too much. Choosing the right investments can seem daunting even for people who consider themselves finance savvy, but this article will show you everything that matters when investing into any asset class.
Decision making for success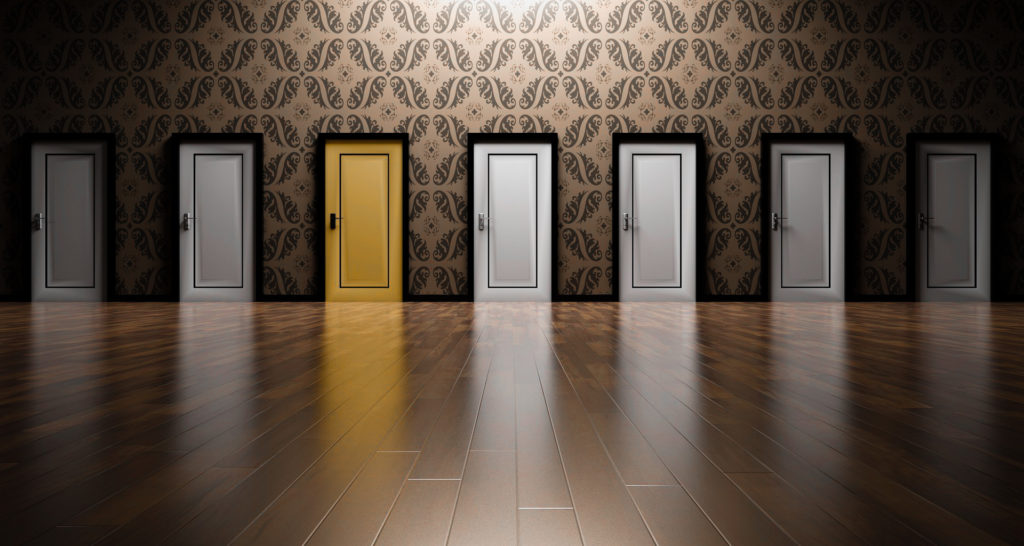 While it can be difficult to talk about money, it doesn't make "decision making" any easier. For example, investing in crypto can be rather challenging considering several factors. The market is certainly growing, but this growth comes with an overwhelmingly volatile price. There are many factors that influence the market and how safe your investment will be.
The SEC recently released a guideline for ICOs that may help you decide what to invest in and how to do it legally. But the best way to go about investing in cryptocurrency is to simply follow your gut. It can be a little scary, but it's not as bad as you think.
Now that we got that out of the way, it's time to dive into the details of what you need to consider and how much information you should or should not require during the process:
How long do I need to hold an asset? Who will I be relying on for advice? How big do I want my asset allocation to be? Is this an investment for now or will I use it as an alternative future source of income? What type of security do I require (i.e. a safety or a growth) How much information should I have?
You have to train yourself to make correct decision most of the(if not every) times. With the right information, you can make 50 or even 100% return.
How long do I need to hold an asset?
To determine how long you will need to hold an asset, you have to consider these three factors. The factors are; your time horizon, the type of asset class, and the particular investment. For example, do not invest in small cap companies because you are planning on selling them in five years. Don't wait too long to buy small-cap companies; they will be much more mature and growing after five years. On the other hand, if you're planning to hold T-bills or bonds for less than a year there is no point purchasing them at all.
Who will I be relying on for advice?
Seeing as there are so many different types of investors in the world, this may not seem like too much of an issue. However, the information you're getting may not be what you need because everyone has their own unique needs when it comes to investment choices. Most people prefer to take control of investment decisions themselves. Others prefer to use professionals, such as financial advisors or money managers, to make these types of decisions because they know more about money than you do. However, there are people who don't trust anyone with their money and only trust themselves when it comes to investing.
How big do I want my asset allocation to be?
Asset allocation is the percentage of your portfolio that is invested in different assets. Depending on your asset allocation, you may need to increase or decrease your portfolio as time goes by. This will be dependent on how long your time horizon for holding an asset is. You can calculate and estimate how many years this will be using a chart like this one:
Is this an investment for now or will I use it as an alternative future source of income?
Are you unsure of what kind of investment you should make? It is recommended that you look into three different scenarios: Now, Now and Later, and Later.
Now: When you are planning on making this an investment for now, then you should consider investing in things like stocks, bonds or mutual funds (like mutual funds). These investments might be a good fit for you if you are planning on selling your investment in the future. This way it is like selling a piece of your future.
Later: If you have a longer time horizon and plan to hold the investment for many years to come, then you should choose a bond or a Certificate of Deposit. These investments will give you a steady income without any risk because the principal is safe and banked for many years to come.
Now and Later: When you're not sure how long you'll need to hold an investment, you might want to look into it as a mutual fund. Mutual funds mix stocks and bonds together to make decision making easier.
How much information should I have?
As much or as little as you need. In fact, if you gain too much information about the asset you are considering purchasing/investment you are making, it is very easy to get confused and discouraged from making a decision at all. This is why it is important to know how much to know and not overwhelm yourself with unnecessary facts and figures.
Once you have made your decision to invest in something, you should consider how much information is needed to be an informed investor. Making investment decisions can be confusing when it comes to knowing what type of investment you should make. The best way to make any kind of decision is by understanding what you want and need, planning based on those needs, and then executing the plan.
No matter what type of investment you're making, a lot of information can be a lot to take in. As a result, many people feel overwhelmed when they start pondering how much they should know when investing in cryptocurrency. The truth is, you don't need to be an expert in order to make smart decisions about how much data you should be looking at when deciding what to do with your money. In reality, the amount of information that is going into your decision will actually help you make better decisions in the long run.
Always remember one thing: Decide what you want to do. When I say "you", I mean it. Every time, do a proper research to see if that is a good decision.