A Mass­a­chu­setts piz­za place is expe­ri­enc­ing a surge in sales after a neg­a­tive review by busi­ness­man Dave Port­noy, the founder of Barstool Sports.
Port­noy filmed a review of Drag­on Piz­za, locat­ed in Somerville, Mass­a­chu­setts, in which he called the piz­za a "flop­py mess" and rat­ed it a 6.4 out of 10. The Amer­i­can busi­ness­man also labeled it "The Worst Piz­za Place in Amer­i­ca" on his Insta­gram and YouTube chan­nels, spark­ing a viral feud with the own­er, Char­lie Redd.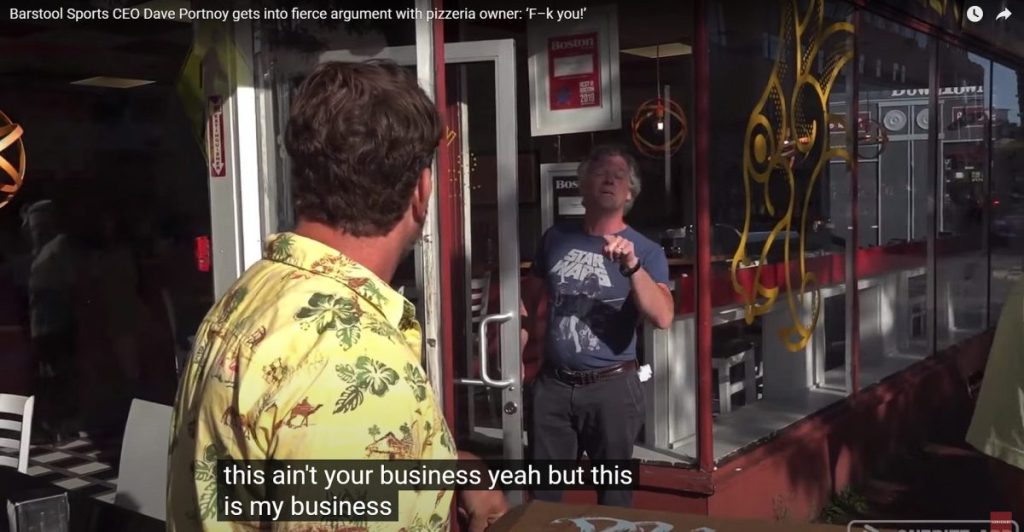 In the video, Redd expressed his dis­plea­sure with Port­noy's one-bite review and accused him of neg­a­tive­ly impact­ing small busi­ness­es. Port­noy respond­ed by say­ing that his reviews actu­al­ly help many small busi­ness­es and referred to Redd as a clown.
Despite the neg­a­tive pub­lic­i­ty, Drag­on Piz­za has seen a sig­nif­i­cant increase in busi­ness. They thanked the com­mu­ni­ty for being sold out on Mon­day and announced their clo­sure for the rest of the week to pre­pare for the increased demand.
Res­i­dents of Somerville, such as City Coun­cilor Jake Wil­son, have tak­en to Twit­ter to express their grat­i­tude towards Drag­on Pizza.
On Mon­day, Drag­on Piz­za thanked the com­mu­ni­ty for "Anoth­er Day SOLD OUT" in an Insta­gram post. On Tues­day, the account announced its clo­sure to get through the rest of the week.
"We are com­plete­ly sold out and need a day to pre­pare for the rest of the week. Thank you to our amaz­ing staff and sup­port­ers. Couldn't do it with­out y'all," the Tues­day cap­tion read.
How­ev­er, Redd revealed that he has received death threats and var­i­ous attacks as a result of the video.
"… It's men­tal … I'm receiv­ing death threats. I've received threats at my home. I'm receiv­ing tons of all sorts of dif­fer­ent attacks in many dif­fer­ent ways," Redd said.
While the neg­a­tive review may have brought Drag­on Piz­za increased atten­tion, it has also come with neg­a­tive con­se­quences for the own­er. Redd remains com­mit­ted to his busi­ness and vows to con­tin­ue mak­ing piz­za and mak­ing peo­ple happy.
This inci­dent thrusts the pow­er of social media and viral reviews into con­tro­ver­sy, while simul­ta­ne­ous­ly influ­enc­ing the for­tunes of small busi­ness­es, both pos­i­tive­ly and neg­a­tive­ly. It also rais­es ques­tions about the eth­i­cal respon­si­bil­i­ty of influ­encers like Port­noy in their online reviews and the impact on the liveli­hoods of busi­ness owners.