If you're thinking of joining the Forex market, it can be very tempting to just dive in and start trading. But before you do that, there's one thing that's better than anything else: research. The pre-investment research is necessary to ensure whether 'powerful traders manipulate the Forex market, and therefore, it's a scam as considered by some critics of the market.
This is not a new industry and there are many competing businesses constantly trying to outwit each other and take over the top spot. Some experts warn against forex, for this reason, saying it's a scam because of all the competition and newer entrants constantly trying to steal your money with shady offers. Others disagree: they say if you do your research thoroughly enough before investing in anything, then it's actually more secure than most other investments. So, what's the reality?
Well, let's get deep into this topic…
Is Forex Market a Scam or Legit?
The problem with forex is that it's a very old and established industry with the reputation of being massive. This grand statue brings a lot of scam groups of Trading signals, Indicators, etc, saying they are "the best" and trying to steal your money. The fact that there are so many new entrants into this market every year only makes it more confusing for people like us who want to invest in forex. We need to spend hours, days, or weeks researching the truth behind all of these companies before we can safely invest in something we think is worth our time and money.
The thing to note about investing in the Forex market is, if you're not careful enough, you're bound to end up in losses for a start.
It's not surprising that a number of people consider Forex a scam. There are a lot of new entrants in the market, there is so much competition, and most of them don't even have proper office infrastructure. They are just a bunch of people trying to make money out of the forex market without trying their best; this is why those people end up thinking that forex is a scam!
Forex market is often manipulated, but it can not be considered a scam. Forex has been in existence since the 1970s and it's one of the biggest financial markets across the globe. In fact, Forex trading is so popular that it surpasses even OTC (over-the-counter) derivatives! The total turnover in the financial market is approximately $5 trillion per day! Yes, that's right.
Can Forex Make you Rich?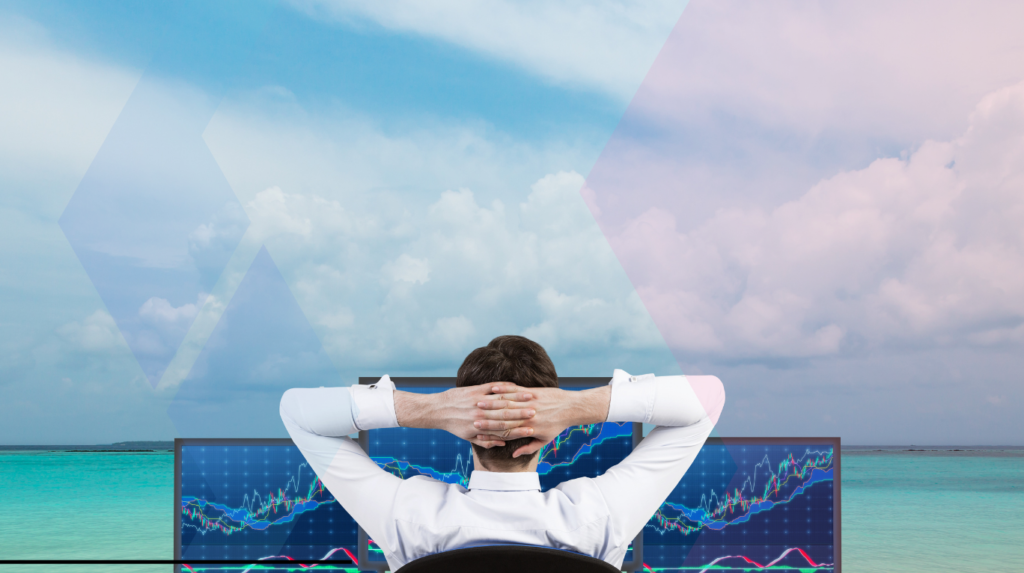 It completely depends on the quality of your research. If you can find profitable strategies, yes, it is possible to make money in Forex. You can make a decent income trading Forex if you have a proven track record and understand how to handle this market. However, there's no way you can survive any time forever unless you are an expert in the market. This is why most people are scared of Forex they don't want to lose their money.
Forex trading is highly volatile, complex, and risky. Like any investment, it's only recommended for experienced traders with the knowledge of the market and financial literacy. You must handle risk thus limiting the damage to your capital when things turn sour.
The number of participants in the Forex market is reportedly reducing. More and more people are learning about this market and trading it without patience, research and knowledge. Most beginners want to get rich quickly and don't want to spend years mastering the market. That's not to say that the Forex market is a scam or it isn't legitimate – there are many firms that allow newcomers to learn the ropes before joining them, so there's no need to be scared off completely.
Is it true that Forex brokers are just like social media companies where you can easily lose all your money?
First, let me clarify that Forex is not like any other investment. It's in a very risky industry and it has a lot of moving variables. Generally, if a company fails to handle its clients' funds well, whether by mismanaging them or running away with them, it will be closed down. This means no services or products to sell anymore! We need to understand that Forex is not just any other form of investing, including the stock market. Thus, we can't just jump in without thinking first, and still expect to "not lose". There is no such thing as Forex broker is bad and you lose money. You will win just as much as you know the market.
Now, the bad news:
It is possible that you can lose all your money by investing in Forex. Why?
It is because of the following reasons:
Inexperience: Forex is not cheap to start with. An average minimum deposit amount will cost you $500 while other trades start at $1,000 or more depending on the broker you choose. The reason why it costs so much is that most traders lose all their money very quickly because of their inexperience. Investing in Forex requires a lot of research and practice before you can understand how the market works.
Flawed strategies: Some Gurus are not as good as they claim to be and end up being a scam. Forex trading is an easy way for them to make money out of you by selling you damaged or fake methods that can actually harm your profits.
Unrealistic expectations: The reason why so many new respondents get scared of forex is that they see the huge amount of money involved. They think it will be too hard to make any significant amount of money in such a tough market and they would rather switch to something simpler. But forex is not meant for beginners; it requires something more than just trading currencies.
Unexplained Volatility: The nature of this market is such that it's hard to explain why an asset's value rises or falls. If a trader enters a long position, they may lose money even though the price of the asset in question has risen! This makes it impossible to know when to exit or enter trades so new entrants can be seriously affected.
---
---
To Conclude,
People Googling whether or not the Forex market is a scam is quite weird. The thing to note about investing in the Forex market is, if you're not careful enough, you're bound to end up in losses for a start. But as with any market, Forex will always have its own ups and downs regardless of how much you lose. But, just because most people lose in the Forex market, does not mean that it is a scam.
FAQs about Forex:
1) Is Forex risky?

2) Can you get rich with Forex?

Depends on your knowledge.
3) Why should I learn Forex trading?

It is a great method to make money. If you're really skilled, you'll be able to make it big.