You have benefits in going with the trend and in against it, and we'll discuss in detail below the trading secrets of both options. Although both options are potentially beneficial for you, one is likely to be better for trading overall (regardless of what kind of trader you are). To know more about this topic, please read our blog post.
A lot of traders have a tough time unfolding the secrets of trading and deciding between going with the trend or against it. This can be for many reasons: maybe you're not as confident in your understanding of what a trend means, or you feel like your profit margin is lowered when going against the trend and if you miss an important opportunity by waiting out a fluctuation, it could be devastating to your portfolio.
Yes, there is a way to go with the trend and against it, and you can really benefit, provided some discipline while trading. Despite the fact that trading may be beneficial for you, you need to remember its secrets, which include understanding, then carefully carrying out certain strategies about trend trading. It's because the Forex Market has a high level of price movement, which means there can be fake-outs. This can move you out of your position. We recommend that you find strategies that will allow you to put a stop loss in a place. That will keep your trading from being stopped quickly.
Before you go with the trend or against it: what is the trend?
Successful trend-trading is all about being able to identify whether something is trending. However, this can be confusing as there are so many definitions of 'trending' out there and many traders don't know exactly what they should be looking for.
If we had to define a trend, we'd say that it's an ongoing price movement in one direction. This direction can be upwards, downwards, or sideways. Though, it's much more complicated for normal traders to benefit from a "sideways" trend.
The term 'trending' usually comes with a reference to the market. For example, if you're watching the stock market, then the market has a trend; either uptrend, downtrend, or consolidation. This can be shown in many different ways – for example through moving averages. Different time frames can also show trends. For example, a 4-hour chart will show different trends than a 1-minute chart. Experienced traders benefit from the market regardless of what kind of trend is going on.
Now, not every price movement is trending in all the timeframes. Some of the movement is temporary and we call it 'trendless'. For example, when there's a breakout followed by an immediate pullback in the H1 chart, this movement isn't considered to be trending because it actually went against the initial trend. But a pullback in the H1 chart is often a strong trend in m1.
In this case, your goal will be to determine whether a price has been trending or whether it's going in circles – then you'll need to go with or against the trend accordingly.
The trend is usually the direction that a trend-follower trading system would be used to. However, this may not always be correct as you should never follow the system blindly. You need to decide if you should go with or against the trend using your own skills and experience as a trader .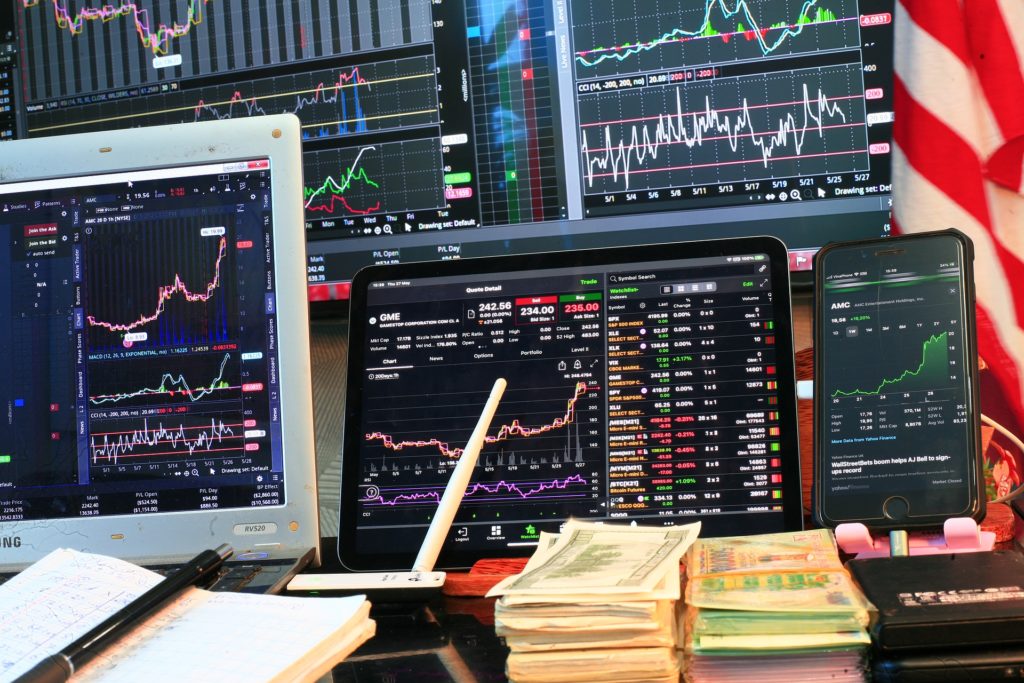 Advantages of going with the trend:
The trend is based on prices, not emotions. By watching the market, you'll be able to see what it's doing and act accordingly. This paves the way for increased profitability and reduced risk, which is a great way to trade.
The trend tends to always continue. Once you've seen that something is trending, there's going to be a good chance that it will continue until some external factor causes it to change direction (such as a major market change or an economic report).
In general, you'll be able to make bigger profits. Most traders close out their positions in a very short period of time and buy back into the market when it's going against them. However, this can lead to regret before you even have time to get into your position.
You'll be able to mitigate risk more effectively when trading with bigger position size.
Disadvantages of going with the trend:
Trendy trading systems don't work in all markets. This means that even though they may be good for one market, over time they will probably lose their effectiveness and won't work in another market. There's no guarantee that your success rate will remain at 100%.
Markets don't always go in the direction they're trending. This is one of the biggest shortcomings of trend following – after a while, things are more likely to change direction than continue in their current way.
It all comes down to you. There's no one else in the market who can tell you if something is trending or not. The only thing you can do is make your own decisions based on your understanding of what's going on in the market. So if you think something isn't trending, it probably isn't and you may need to reevaluate your decision.
Advantages of going against the trend:
While talking about the secrets of trend trading, the most obvious advantage of it is that you'll be able to profit from the mistakes of others. No matter how good a trader is, he or she will make mistakes in their trading. This is how trends are created – through the misinterpretation of various market signals.
You'll also be able to gain confidence in your trading abilities more easily as you will have more opportunities to prove to yourself that your system works.
Going against the trend is less risky, in terms that it allows you to take advantage of opportunities that other traders aren't noticing – but it also requires more time before you see your results (in comparison with following trends).
The measures you take to make money against the trend are the same as you would do if you were going with the trend. The only difference is that they're done earlier in the trade because it's harder to make a profit on a pullback.
You're able to minimize your risk more effectively when trading with bigger position size.
Disadvantages/Limitations of going against the trend:
"Patience" is one of the most valuable trading secrets for a trader, who is willing to trade on the basis of the trend. However, to suggest like "You'll need to be patient" would be wrong. The correct phrase is that "Your patience is going to be tested". You have to remain more than disciplined in order to benefit from this strategy. This comes down to your individual comfort level, but you should be prepared for some tough times when you'll have to wait a long time before the market responds to your requests.
Losses are inevitable. There's no way around this. Sometimes you'll win and sometimes you'll lose, and that's what you have to accept as an "against the trend" trader. There's an element of uncertainty to going against the trend.
You can't get into the market whenever you want. You might have to keep waiting a long period of time just to open one trade.
If you're getting into a situation where you're initially going against the trend and then get into the market when the price changes direction, all your efforts go for nothing and you lose money. This is why we highly recommend that you wait for the trend to break before opening a position.
You do have to always keep an eye on what's happening because you can't afford to miss a reversal.
Bottom line
In our opinion, it's slightly better to go against the trend, if done in a correct way. You'll still be able to reap the benefits of a trending market, but you'll also have an opportunity to ride a reversal when it happens – and you have to be prepared for the possibility that your position will reverse quickly.
In order to make sure that you aren't making a mistake, make sure that the market is suitable for your trading style, your risk appetite, and your long-term goals. Only after acknowledging the trading secrets mentioned above, you'll be able to ride the trend with confidence and enjoy the total experience.