Knowing as much as possible about Personal Finances can help you become financially savvy and worry-free. With this information, you can learn how to properly handle the management of your personal finances, as well as avoid certain financial mistakes.
Personal finances can be difficult to figure out and their management is a bit complex to handle. The strategies below can help you take control of your financial future. Some of them are very simple, while others might require a bit of work or a lot more money. Regardless, they'll all help make sure you're on the right track with managing your finances so that you don't go broke in the long run!
How are you Doing Management of your Personal Finances?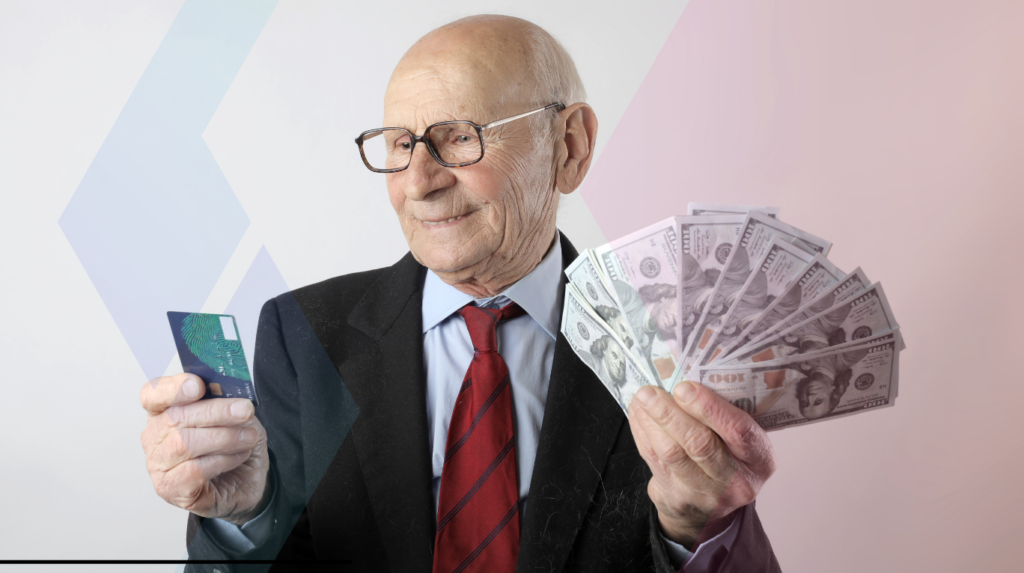 These questions are essential for you to consider in order to dive deep into the current situation of the management of your personal finances:
How much do you spend on utilities each month? Do you have a budget in place for these expenses? How much do you set aside for retirement each month?
Now is the time to get on board and make some changes. This will make your financial life much easier in the future, and put you in a good position to start saving for retirement.
Valuable Tips on the Management of Personal Finance
Know Your Income and Expenses
Make sure to record your income and expenses each time you get paid. If you do not, it can lead to problems later on. Try to record every penny that goes into your bank account on a daily basis as well as any other expenses you incur. The next day, see if these numbers match the day before. If they do, then there's a good chance that you've been overpaying your bills with this money or spending money on things that are unnecessary. Find ways to cut down on your expenses, and pay off your bills in full each month.
Get Your Financial House in Order
If you're out of control with your personal finances, the first thing you should do is to take a look at your credit report from all three major agencies. It's crucial to take note of any negative information on your credit report and do what you can to have it removed. Paying off any delinquent accounts will also make a huge difference, as well as keeping up with all of your financial obligations.
Determine where you want your finances to be in one year, three years, five years, and ten years. As soon as you have these goals figured out, begin taking steps towards them each day. Don't let non-financial obligations stand in your way if they're not a long-term goal. Think about how it will make you feel to reach these goals and keep motivating yourself until each of them is reached. This can help you make effective management of your personal finances.
If you're behind on things like retirement planning, or if you don't have any emergency funds saved up, it's time to start investing as much money as possible into building up each of these accounts. This is one of the hardest parts of managing your finances for the long term because it takes some work and dedication to get started. But with enough time and hard work, you can accomplish it. Start saving a small amount every week, such as $10, and see how much money you can accumulate in a year. Once you start seeing the numbers grow, it will become easier to continue investing.
If you're paying for things that you don't need, take a look at the things around your house and decide what you no longer need. You might have some old furniture that isn't being used or an old car that you can sell, a recreational boat, or extra clothing. If it's worth money, then sell it and put the money back into your bills. After all, your bills should be a priority to you. You'll find yourself wondering why you had so many things in the first place.
Ask For Help When You Need It
Don't be afraid to ask for help if you're struggling financially. The good news for good management of your personal finances is that there are many local programs that can help you get back on your feet and pay your bills. It may be embarrassing at first to ask for a little help, but it will be worth it in the long run.
Working a second job can give you extra money that you could then use to pay off all of your debts. If nothing else, it can help you cut down on your expenses so much that it's like paying off debts for free! Figure out what type of the second job would be best for your schedule, and then start applying at places around town.
Keep things as simple as possible when it comes to managing your finances. You don't need more money, you just need to discover a way to live paycheck-to-paycheck and pay all of your bills while staying afloat. Many people make a lot of money, but they spend it every day on unnecessary things. You don't need anything extra, you just need to stay afloat by paying off all of your debts.
Start Saving Now For Retirement
If you aren't setting aside money for the future, you should now! Open a retirement account right away and save a portion of every paycheck until your account is sufficient to cover a year's worth of living expenses. It doesn't matter who knows about it; all that matters is that you take action and start living your best life in the future.
People often borrow money to pay off debts because it seems like a good way to get out of a financial hole. But in the long run, it'll only prolong your problems and make them even worse. It's nothing more than delaying the inevitable. Don't do this. Instead, cut down on your expenses and pay off your bills in full each month. You'll be much better off in the long run that way!
Credit cards are convenient to use, but just because they allow you to buy things doesn't mean that you should go out and use them every day. You'll find yourself spending more money than you actually have if you overspend on your credit card, so try to use your credit card less often.
Banks and credit card companies are there to help you get out of a bad financial situation, but they won't be there if you try to pull a fast one on them. When you use your credit cards improperly, you risk being charged extra fees or your account being closed. Use your cards only when necessary, and avoid going over your credit limit.
Money management skills count a lot in handling personal finances appropriately. When it comes to spending money, there's no need to overdo it or go above what is needed for the week. Figure out what things will cost each week and make sure not to spend more than that amount on those things. Make a budget and stick to it!
Paying Off Debt is Like Losing Weight
To break out of debt, you must have a long-term plan and the discipline to follow it. This can be compared to dieting since you must not only be disciplined about setting up a diet plan but also demonstrate the willpower not to stray from it. The same thing can be said for paying off debt: You need the willpower not only to set up a plan but also the discipline not to cheat on it. Both are difficult tasks, as they require dedication and hard work on your part, but in time you'll get there and feel better about what you've accomplished.
Always Check Your Credit score
Knowing your credit score will help you keep track of your financial situation and give you some peace of mind. Don't be afraid to check your credit once or twice a month, as this will allow you to catch any changes that happen in a timely fashion. It'll help you save money rather than waiting until the last minute when a big mistake has already been made.
Recommended: Things to consider before taking a business loan
It's always good to have something extra in case an emergency comes up, such as if your car breaks down or if someone gets sick at the last minute and needs immediate care. As an essential part of making fruitful management of personal finances, it is wise to put away $250 per month, and you'll soon see how quickly it can grow over time. The money is there to be used in case of an emergency, so you don't need to hold onto it if you don't want to. Put it into a savings account so that it's easy to get at the moment you need it!
Get Your Free Credit Report
Your credit report will show exactly how much debt you are currently in and exactly how much you owe to specific creditors. It'll show what happens when your creditors file collections against you and allow you to catch anything happening during the process that can help keep things under control.
Remember that personal finance is simple math
It'll become easier to stick to your plan once you've figured out how to work it. You'll find that you'll be saving more money and paying more attention to how much debt you're taking on. Once you get the big picture, it'll come together effortlessly!
A job loss can start a whole world of financial challenges you might not have anticipated. It's not pleasant at all when it happens, and it can cause stress that can be hard to handle in the short term. But there are things you can do to turn it around. Start by putting away all of your money that you'd usually spend on things like new clothes or going out to eat. That way, if your job falls through, then you won't have to worry about day-to-day finances.
This is a powerful formula to use when it comes to dealing with debt. When you're trying to remove debt, the most powerful thing you can do is to pay off the minimum amount each month without fail. Making your installment payments regularly and never missing a payment will raise your balance, while at the same time decreasing the interest amount on your loan.
Therefore, if you're paying 3%, this means that in 12 months' time your balance will be 737.52 with no interest. Now that is a load off of your shoulders! Set aside this number in your head as it'll help you plan for paying off debts.
Having a money management course will help you create a financial strategy and path to work on leading you to a skillful manager of personal finances. You'll have the knowledge to save more money and become a lot better at keeping track of everything that's going on with your money. The financial strategies offered by these courses are priceless and will be able to benefit you for the rest of your life!
It's good to start by taking a look at where you're at with your tax situation. That way, you won't make any unwanted mistakes when it comes time to file your taxes. The IRS is able to change the rules on its own, so it's best to check its site beforehand and make sure that you know what the latest tax rules are before they're changed. You can do this by checking out IRS Tax Tip 2013-10 which appeared in the Fall 2012 issue of Turbo Tax Magazine.
Taking a look at all the insurance policies you presently have can help you save money. Do you still need all of them? Are they really a necessity? It's critical that you understand what your insurance situation is because not only can it help save you money, but it's also important for your overall financial well-being! If you'd like to know more about what kind of insurance may be right for your situation, then check out this article about How To Save Money on Insurance.
Save on Obtaining New Credit
Don't open new credit if you don't have to. If you do think that it's necessary, then be sure to go about it carefully and with a plan in mind. There are steps that you can take so that you're able to get the most out of your new credit card without going overboard. If you want to find out more, then check out this guide on how To Get The Most Out of Your New Credit Card.
Work Hard to Quash Debt-related Stress
No matter what you do, some debt stress is always going to be there as long as you still have outstanding balances on your account. The good news is that there are many things that you can do for yourself and your finances to get back on track. If you need ideas on how to do so, then check out this article on Getting Out of Debt-Related Stress.
Always Try to Minimize Stress
In order to make correct decisions every time, it is important to always stay out of the "world of stress".
Learn How to Budget Better
If you're not disciplined enough when it comes to saving money, then it'll be very difficult for you to make any progress at all with your plan. You can simplify the process of budgeting and spending your hard-earned money by doing many things on your own.
Here's a great article that will teach you the best ways how to improve your budgeting skills!
Writing down your thoughts and feelings will help you to better understand how you really feel when you're having a hard time. By writing everything down, you'll be able to see what's going on, and you will have the ability to remember it later without too much trouble. In fact, a journal is a wonderful way for people to discover their innermost feelings, and it is a proven method for coping with major issues, such as depression and anxiety.
Sketch the Important Facts
Sketching the facts is a great way to learn and understand your financial situation. If you know the details, then you'll be able to make better decisions on how to fix yourself up in these tough times of financial difficulty. Look at this article on how to draw a budget that will help you out!
It's important to prepare yourself for repayment strategies that debt collection agencies may use on you. If they do, then there is nothing that you can do other than prepare in advance in order to prevent them from causing major problems to you in the future.
Bottom Lines
There are many things that you can do to be better at managing your money. Hope these tips will help you get out of debt and get back on track with your financial plan, enabling you to become successful in the management of your personal finances.