Brazil and Argentina aim for greater economic integration, including the development of a common currency, as stated in a joint article by Brazilian President Luiz Inacio Lula da Silva and Argentine leader Alberto Fernandez. The article, published on the Argentine website Perfil, states the intention to "overcome the barriers to our exchanges, simplify and modernize the rules and encourage the use of local currencies."
The two leaders, according to Reuters, have decided to "advance discussions on a common South American currency that can be used for both financial and commercial flows, reducing costs operations and our external vulnerability." The idea of a common currency was initially raised in an article written last year by Fernando Haddad and Gabriel Galipolo, who is now Brazil's finance minister and executive secretary, respectively.
President Lula chose Argentina for his inaugural international trip since taking office, following the tradition of first visiting Brazil's largest trading partner in the region. This move comes after four years of tense relations with the government of former Brazilian right-wing President Jair Bolsonaro. Lula's trip also marks the return of Brazil to the Community of Latin American and Caribbean States (CELAC), which Brazil left in 2019 under orders from Bolsonaro.
Need for a Common Currency
Both presidents emphasized the need for a good relationship between Argentina and Brazil to strengthen regional integration, according to the article. They also emphasized strengthening the Mercosur trade bloc, which includes Argentina, Brazil, Paraguay, and Uruguay, and which Brazilian Finance Minister Haddad recently lamented has been abandoned in recent years.
The plan for a common currency is set to be discussed at a summit in Buenos Aires this week and will focus on how a new currency, which Brazil suggests calling the "sur" (south), could boost regional trade and reduce reliance on the U.S. dollar. Politicians from both countries have discussed the idea already in 2019 but met with pushback from Brazil's central bank at the time.
Initially starting as a bilateral project, the initiative would later be extended to invite other Latin American nations, the report said, adding an official announcement was expected during Lula's visit to Argentina that starts on Sunday night.
Is the Idea of a Common Currency New?
The idea of a common currency among South American nations is not new. In the early 2000s, the Union of South American Nations (UNASUR) proposed the creation of a common currency, the sucre, to be used among its 12 member states, but the initiative did not gain traction. In recent years, the idea has been discussed by various leaders in the region as a way to increase trade, reduce dependence on the US dollar, and increase economic stability.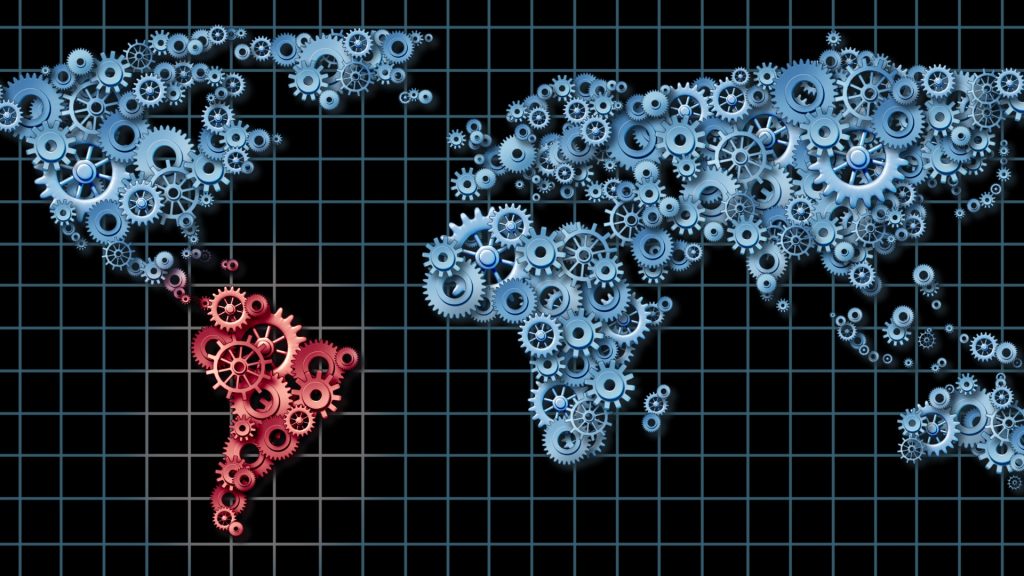 However, implementing a common currency in South America would require significant economic and political coordination among the countries involved. The economies of Brazil and Argentina, in particular, have significant differences and would need to be aligned for a common currency to be successful. It may, for example, be easier to conduct business in Argentina than in Brazil, due to the country's bureaucracy and high costs associated with starting a business. Brazil offers several laws, credit incentives, and preferential regimes for small businesses. On the other hand, in Argentina, access to credit and small-business loans is limited.
Both countries have high taxation rates and low returns of taxes benefit the population. However, the payroll taxes and costs are much higher in Brazil than in Argentina. And, the creation of a new currency would require the support of the participating countries' central banks, as well as the international community's approval.
The European common currency Euro, after a decade of planning, was finally introduced on January 1st, 1999. Initially, it was only utilized for accounting and electronic payments for the first three years.
However, on January 1st, 2002, coins and banknotes were distributed and a massive cash conversion took place in 12 EU countries, making it the largest cash changeover in history.
Despite the challenges, the renewed interest in a common currency between Brazil and Argentina is a sign of their commitment to greater economic integration and cooperation in the region. It remains to be seen if the initiative will gain traction and result in concrete steps toward the creation of a common currency, but it is a topic that will likely continue to be discussed in the coming months and years.