Have you ever pondered on trading Vs investment and wondered what the difference is between these two famous economic terms? Well, let us break it down for you.
Most people, who are interested in earning an income through trading, are often just people who do not have money to invest. Trading is simply placing buy/sell orders without owning the asset being traded or borrowing it to sell; so there is no need to accumulate wealth first. An investor does not have to be wealthy either, but they must have enough money saved up for their initial investment, which can usually be quite hefty if they want a good return on investment. You may find this post helpful to sort out your choice when you will be in need of knowing the reality about trading Vs investment.
Trading Vs investment: Is the former better?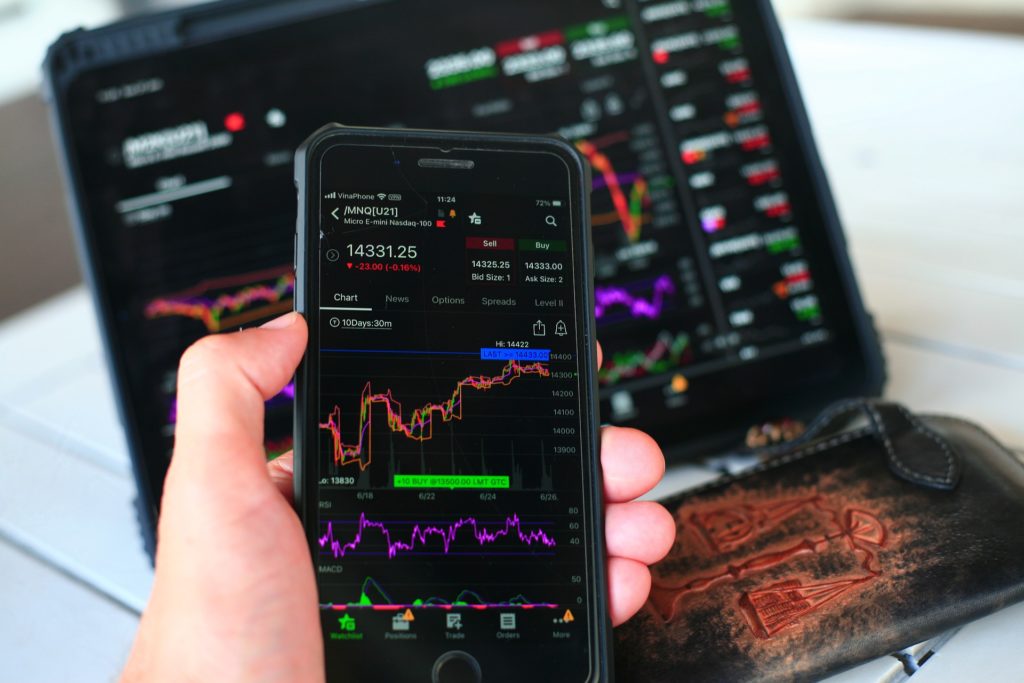 While talking about trading Vs investment, the latter is a long-term process and can take months or even years to get good results, unlike trading where you can be profitable in just a few days or weeks. The problem with trading, however, is that you are typically very exposed to the market as you usually do not own any of the assets that you trade. So if you were short EUR/USD and it rallies by more than 5% against your position, your broker will give you an exit order to close your position so that they do not have to pay out more money than needed. Investors, on the other hand, do not have to constantly be careful about what their position is in the market.
But trading can be riskier as well. If you are a scalper and want to make several trades per day, you must look at the charts before any major news releases are announced because the news could change the direction of markets very quickly. This is something that investors do not need to worry about. In fact, most of them buy and hold for the long term (at least years) so that they can reduce the risk of market movement significantly.
Is trading a quicker way of making money in the stock market?

There is no question about it, most professional traders make more money in a day or week than the average investor does in a year. Real-time information is essential for traders and investors need to know this information before they take action. It is very rare for an investor to hear about a company filing for bankruptcy from their broker and trade-off that information, which will give them a very small advantage if they do not have any positions open at the time.
In investment Vs Trading, the latter takes much more time as you have to analyze charts, look back over historical data and interpret trends, etc. Analyzing historical information is certainly important for both trading and investing as it will allow you to see how prices are affected by news releases, executive reports, and various analysts' opinions. The most valuable information is what an investor can learn about their investments and the companies behind them. This way they know if it is time to invest more or if there is a reason to sell the investment off before the company eventually files for bankruptcy.
Is Warren Buffett a Trader or an Investor?
Warren Buffett is an example of a trader and investor. He made his billions in the stock market but, when he was 25 years old, he opened an investment bank of his own to make even more money. He has since grown this bank into one of America's largest securities firms and is well versed in both the business and investment sides of the market. His style, however, seems to have changed over time. During the 1980s and 1990s, he focused mostly on investments like stocks and bonds, but during more recent times he has been more interested in buying companies because he is concerned that they will eventually go bankrupt (as some have already). He also is much more interested in shorting stocks as it is a way to take advantage of market volatility and hopefully make even more money from a company that has already gone bankrupt.
Also, if we look at trading Vs investment more closely, there is a very fine line between them. It truly depends on the investor/trader's style. Both types of individuals are trying to earn a profit, but they go about it in very different ways. A trader will make more money on a daily basis because they do not need to worry about long-term trends and simply move with the crowd and the news. An investor believes that the market moves based on fundamentals and nothing else. So he or she focuses on long-term trends and does not care about any short-term fluctuations in prices.
A trader is someone who typically has no problems focusing on this moment, whereas an investor is looking for profits over time which could come at any time (long or short-term).
Bottom Line
What does this, trading Vs investment, mean for you? Ahhh, the million-dollar question. For those of you who are interested in trading, there is nothing wrong with it. But for those people who are looking to get rich, the former in 'investment Vs trading' is probably the best method of earning an income. That being said, you must have a large sum of money to invest and be willing to spend time on your investments if they are not going to make you enough money in a few years or even months. If you want fast results, trading is likely going to take care of your needs.