There can often be a lot of choice when it comes to deciding where to invest your money, whether you want to earn some passive income, make extra income, or something else altogether. With economic instability and constant fluctuations in the stock market (among other unpredictable events), it's hard to know what will happen in the future.
What is a reliable investment to make now and that will generate a large return in the future? This is the big question on more than one person's mind. Before we can even begin to answer this question, we first need to define exactly what we mean by "good investment."
What Is a Good Investment?
In this article, we classify a good investment as something that has a high chance of providing investors with a large income with only minimal risk incurred by the investor. In order for an investment to meet these criteria, there are three things to look: solid marketing strategy, high quality product, and good management.
If investors look at this from a black and white perspective, they will often be left behind. Here are some of the factors that may influence a profit margin of an investment, so you will know what to look for when shopping for one.
Possible risks when investing
A lot can happen when investing. The stock market is known for its unpredictable nature, after all. Knowing what can happen is just as important as knowing what will most likely happen. There are several factors that can lead to a loss of profit for an investor in any kind of business, but some are more common than others.
1.The economy
If there is one thing that will affect every investment, it's the economy. Any business, no matter how promising/well managed, will be affected by the state of the country's financial situation. In times of recession, investments aren't valued as they could otherwise be due to the troubles many people have faced. In such cases, chances are slim for having a good return on your investment as you might have expected. Furthermore, as a result of the troubled economy, there is more competition among businesses as they fight for more customers and operate under less stable conditions.
2.Interest Rates
The government has a large hand in determining the interest rates the market offers. The amount of money your money earns is directly linked to the interest rate. So if you invest in a business it is possible that you will not receive a good return on your investment.
3.Bribery, Corruption, Fraud
The fact that many people commit acts of corruption and fraud is unavoidable. Although you can never be totally certain that your investment will not be affected by these things, you can take precautions to ensure that it does not happen. Be wary when investing your money in a company owned by a single individual whose wealth provides no guarantee for the future, as chances are he might spend the money on meaningless luxuries instead of investing it in his business. Companies with an established record of business ethics are much less likely to commit acts of corruption or fraud.
4.Inflation
Inflation, the rate at which prices rise, can also be a considerable risk when investing. As inflation rises, the cost of living rises as well. If your investment is in a company that produces goods or services that people need to continue living their lives, then they will inevitably have to pay higher prices for these goods and services. For example, if an investor puts his money in a company that makes cars, he risks seeing the value of his investment decrease as time goes on because cars become more expensive relative to other consumer goods.
Risk of Investing in the Stock Market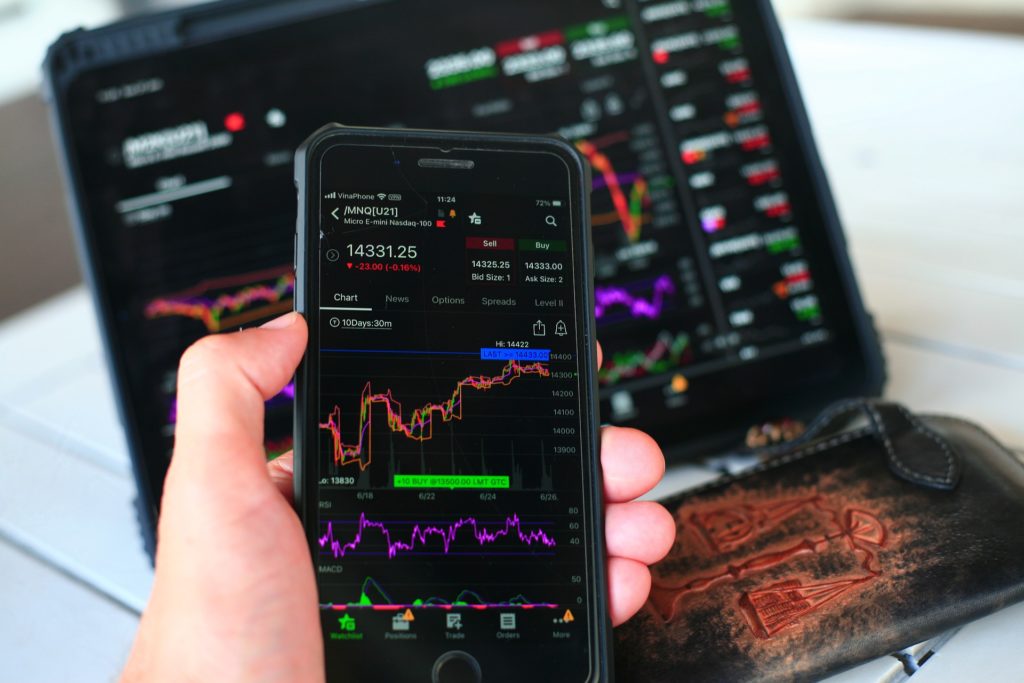 In the stock market, companies trade with each other. This is the place where you can find value or get caught up in the hype. When it comes to investing, you need to know what you are getting into. The risks of investing in the stock market are that your money can be lost through default on debt, default on contract, or just falling flat on its face. To reduce these risks, invest using a broker rather than trying to buy directly from a company website.
Stock Market Fluctuations
When investing, be aware that there is a chance that your investment could lose value over time. This might be due to fluctuation of the stock market and other general economic factors. Even if you don't have a lot of money to invest, there is always the possibility of losing money. Although it's possible to earn big by investing in stocks, it's important to remember about the risks.
Hyperinflation
Hyperinflation is one of the scariest things to take into consideration regarding investments. If you are investing your money in an unstable economy, hyperinflation might be something you want to look out for. There are many factors that can cause hyperinflation, but generally speaking, hyperinflation occurs when prices rise faster than the nation's output (the amount of goods and services produced). The value of the currency falls so quickly that it is no longer sustainable. In such, if a nation experiences hyperinflation, it can be very difficult to keep money in the economy. The value of a currency could fall by 50% within a matter of weeks. When investing in a company, just be aware that there is always a possibility of losing money due to hyperinflation.
Additional Terms
Business and Management:
Investors need to look at the performance of a company before they invest. This way, they will know if the promises made by the management will be realized or not. When it comes to investing, people lose money when they don't know how to judge results. Looking for an investment that is likely to provide a good return in 2022? Find only investments that return more than 10% profit over the outlay over the long run. This should be your criteria when deciding which options are best.
A good investment should have a high payout ratio. Otherwise, you're just risking money for nothing. If you invest at the wrong time, you could lose everything. This is why it's important to know that the company is stable and profitable before investing in it. It's also a good idea to invest in a company that is likely to grow its membership base and who can also increase their earnings as a result of this growth.
Financial Maturity:
When looking for a good investment in 2022, it's important to look for companies that have a solid financial structure and whose earnings are growing year after year. If you invest in a company that makes money only when the market is high, you may miss your chance to earn money when things turn sour. A good company should have a diverse portfolio of investments working towards its own growth. This keeps the business from being affected much by outside influences.
As a good investment in 2022, look for something that has been proven to be reliable in various different situations.
---
---
There are several factors that make a good investment a good investment. Good investments are those which have been proven to be profitable in the long run by providing a high rate of return with low risk.
The major step that you need to take before investing your money is to have the right information.
You will be able to grow as an individual if you know what to do with your money. But it is important to remember that this requires hard work, strong dedication. Look past the hype to see what you are really getting yourself into.
These things are to be considered to make your investment a good investment:
The track record of the company. This is a very important thing to check before you invest. If a company has a solid track record, most likely, the investment will be profitable in the future.
The financial structure of the company. This is another factor which you must consider when looking for a good investment in 2022. In order to avoid losing your money, you must know how deep your money will be invested when purchasing stock from a company. You also want to check how many shares each investor owns and how much influence they have when it comes to making decisions concerning the finances of the business.
The past performance of the stock market. A growing economy is always good for stock markets. If the economy is heading up, it's likely that the market will grow at a steady rate. If you want to know if the market is growing or not, look for an option that will give you growth in the near future.
Additionally, you should ask whether your money is being invested in ways to grow the company when checking on how much of the company's profits are returned to investors. This will allow you to determine whether your money is being invested to grow the company.
The management team of the company. A good management team makes good investments. The more active the Company's leadership is, the more likely it is that you will get value for your investment.
The quality of companyproducts. This is one of the most important factors in determining whether or not an investment will be profitable in the long run. Good products at a reasonable price are always worth investing in for this reason. You also want to look at how long it has been since this product was debuted on the market before purchasing it. If it's been recently released, you probably won't be able to get your money out of it for quite some time.
The price of investment options before they go on sale. If a company is profitable, it's a better option to invest in instead of a company that has no sales.
The amount of influence each investor has will determine how much influence you have in making decisions regarding the finances of the business. This will also help you know whether or not your investment will be profitable in the long run. You want to see that there is a high level of participation from investors when it comes to making decisions concerning the finances of the company.
Check out what kinds of investments are already available before investing money into an unknown option. Don't lose your money if you have already tried something and failed on it many times.
The estimated time it'll take to get your money out of the investment is a crucial thing to look at. If the investment will take too long to get money out, you may want to rethink about the available options.
The type of company is an important factor when deciding how much influence it will have on your investment. Invest in a company that has good products and does not rely much on their industry when making money. You should also avoid investing in companies that are heavily dependent upon their resources when it comes to making money. This could lead to bankruptcy in the future if these resources disappear.
The value of the investment is a very important factor when investing into a company. Just invest in something that will clearly increase in value. It's more likely that you will have a good return on your investment.
The financial structure of an investment is an important thing to look at before making any decision concerning how much money you want to put in the business.
Also Read: Why don't all investments give a good return?
Bottom Line
Also, check how much of the company's profits are returned to investors and see if your money is being invested to grow the business. This will help you determine if your money is being invested to grow the business. You should know how to figure out which companies are good investments and which ones are not. If so, you will be able to determine whether or not your investment will be profitable in 2022.
To turn your investment into a "good investment", always look at the facts before looking at the people's promises.