There are a few very essential features to look for while buying a house. And that includes square footage. However, you may want to consider the property's location and whether or not someone owned it previously. If it was previously owned, this might be an indicator that the house has been well cared for by previous owners and will likely be worth more money in the long run. You should also think about how much of an area you need to cover with your new home. Before finally making your decision of buying a house, don't forget to visit around multiple times to look for different aspects of the house.
Buying a home is one of those times when you have to make tough choices that may not benefit you in the short-term but are sure to do so in years ahead.
Ok, getting to the main topic…
Things to Look for While Buying a House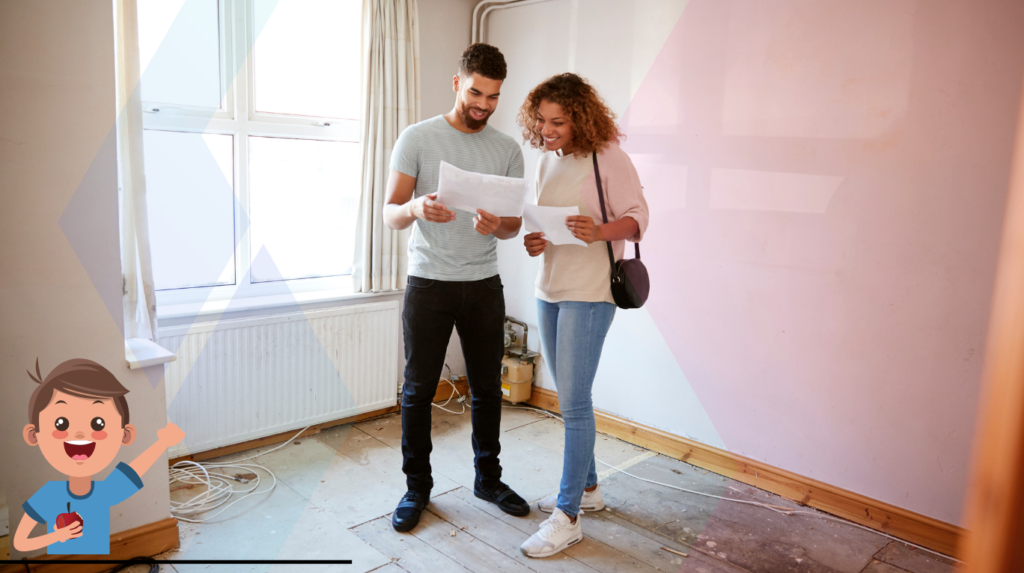 Buying a house is a once-in-a-lifetime event for most. However, buying a home doesn't have to be an ordeal. You can learn valuable things that will help in your day-to-day life, as well as ensure that you get the home of your dreams.
If you are planning on buying one, this section is for you as it has tips and tricks to help you get a good deal on the house of your dreams.
Here are some important aspects to consider prior to buying a house:
1)Location – Location is very important as you ideally want to be close to your workplace or school as you will have less commuting time. Also, if you want your kids to go to a particular school, then it makes sense to be close to that area.
2) Cost of living – It is not a good idea to buy a house in an area where the cost of living is high. If you think about the long term, you will save money and at the same time get a chance for equity appreciation in the future.
3) Amenities – Before buying a house, you should also look for areas with good amenities like parks and shopping malls. This definitely helps when you have children that need some activity as well as things to do.
4)Size – Although this is very important, it is not the only thing that matters. You also need to look at the layout of the house and what kind of upgrades you can make.
5) Your budget – This might be a simple idea to implement but it is not as easy as it sounds. You need to look at your current income as well as your expenses and only when you have a clear picture should you move on.
6) Reputation -Despite being an unimportant factor, it, too, plays a role in determining where to live. The other homes that are sold in these areas give a good indication as to whether these houses are safe and if they will stand the test of time.
7) Neighborhood – Neighborhood is one of the most important factors that you need to consider and look for its characteristics. You should also be conscious of the area that you are choosing as many neighborhoods have a good name. You can check the amenities, safety, and community values to learn more about them. This will help you decide where to go for a second look.
8) Home type – It is important to find the right home that best suits your requirements as well as your budget. If you are looking for something big like a house or condo, you don't need this. And it is better to purchase a smaller home instead.
9) Kiowas of the house – You should not choose your home without taking into consideration the value of the kiwi. Take into consideration the year and make sure that is not a declining one as then you could end up having to pay more in the long run.
10) Location – It is a good idea to get a home that has a good location as you can save on transportation expenses.
11) Condition – The condition of your home will also influence its market value. But it is important that you do not get complications with it in terms of repairs you need to do or broken windows and doors.
12) Previous owners – It is important to know if there were any accidents or fires that took place here previously. This is something that you can check easily with your research power.
13) Expenses – This is an important factor if you are buying a home. By keeping an eye on all the expenses that are taken care of per month by the previous owner, you can begin to know if the expenses will have a negative impact on your budget. You should hire a property inspector to know about the current condition of your home so that you can take care of it more effectively.
14) Engineer – You should hire an engineer to look at your home from a structural perspective to ensure it is safe enough for the family and its belongings in terms of maintenance and repairs needed.
15) Appraisals – You should not buy your home if it does not have an appraisal as this is a surety that the previous owners took care of the house and did some upgrades.
16)Agent – If you do not have an agent then you should make sure to hire one and check what they can provide you. However, when looking at their services and feedback, it is important to understand their motivations. Some agents charge you for each service and others are there only to help sell your home.
19) Kid's school – You should also look at the nearby schools for your kids to make sure that it is convenient for the family to attend them.
20) Repairs – You should plan in advance so that you can be aware of what work you need to do. Get a home inspection before buying one to see if it has any structural or other defects as this will cause problems later.
21) Extras – There are many extras that you can add once you purchase your home like a fence and storage shed. This is something that you should look into and make sure you get the best for your buck. Some other extras include a swimming pool and tennis court.
22) Financing – In order to find the financing you should first identify your lender, and then determine the loan amount that they can extend to you. A good credit score is best because lenders are willing to extend a larger loan when your credit score is good.
23) Down payment – Likewise, you should also give priority to looking at what is available in terms of down payments for buying a house. It is to ensure that you invest the money wisely as it will be easier for you later when securing loans from other sources. When looking for this, you should consider your budget and the number of years until your mortgage will be due for repayment.
24) Shape – This is something that you need to consider for a house as square homes or pentagons will be more expensive than any other home because of the unusual shape.
25) Style – You should also look at your style when investing in a home. There are many styles from which you can choose like bungalows, two-story homes, and modern homes that are available today. You should look at them and compare them and see what suits you better.
Recommended: Should I sell my home right now?
What to Avoid While Buying a House?
When you look for various factors as mentioned above, there are a lot of things to avoid while buying a house; and some of them include:
1) Buying at an unreasonable price – This is the most common mistake that people make when they buy homes. There is a lot of competition and you should look at the market conditions earlier before making a purchase. If you are in a rush to buy then you will end up spending more than what you can afford.
2) Not getting good negotiation skills – You should also develop good negotiation skills so that you can bargain for your home without taking away from the value of your home. Ask for anything that comes with the house and inquire about other things, like fees, taxes, and insurance that might be incurred later on.
3) Not checking the neighborhood – You should also look at your neighborhood and make sure that it is safe and secure as you can encounter a lot of problems if you buy a home in the wrong area. Not only do you have to worry about your home but also about yourself when selecting an area to live in.
4) Not checking out the resale market – You should check out the resale market before buying a house so that you don't end up making bad investments. Some houses are overpriced and may not be sold in the future as it might be difficult for someone to pay such a high cost. This can reduce your value when reselling the property in the future.
5) Decision in Hurry – You should always take your time when buying a home and look at every factor that you need to consider. There is nothing you can do if the market conditions change within a short period of time. You should decide what you want to buy and do your research on it. Be sure to compare all the aspects to other properties on the market.
6) Buying before renovations – If you are planning to buy a new home, it is possible that it will not be built for some time. And this may delay the purchase of your home. If you buy before they have done renovations, you might be wasting money as they won't be able to help you with everything.
Bottom Line
This is all you need to buy your first home. There are many other things that you will learn as you go along. But, by reading this article, we hoped that it helped you understand some of the things that you had to look for if you were buying a house. The most important thing to remember when buying a property is to ask for a due diligence period so that you can check everything before making the final purchase. By doing this off the bat, it is possible for both parties to save a lot of time and money. It is important for buyers not just to ask for inspections. But also make sure that they are done and have been done properly; so that there remain no hidden problems behind after the deal has been made.