Introduction
It's a common worry that affects many people in the world: money. Whether you are living paycheck-to-paycheck or have enough money to live comfortably, you might find yourself anxiously waiting for the clock to hit five so you can make your way home from work.
This is because being anxious about money isn't something that just happens at one income level, but more likely will affect people who earn higher incomes as well. But there are ways to deal with this anxiety and take control of your finances. Check it out below!
How can I stop being anxious about money?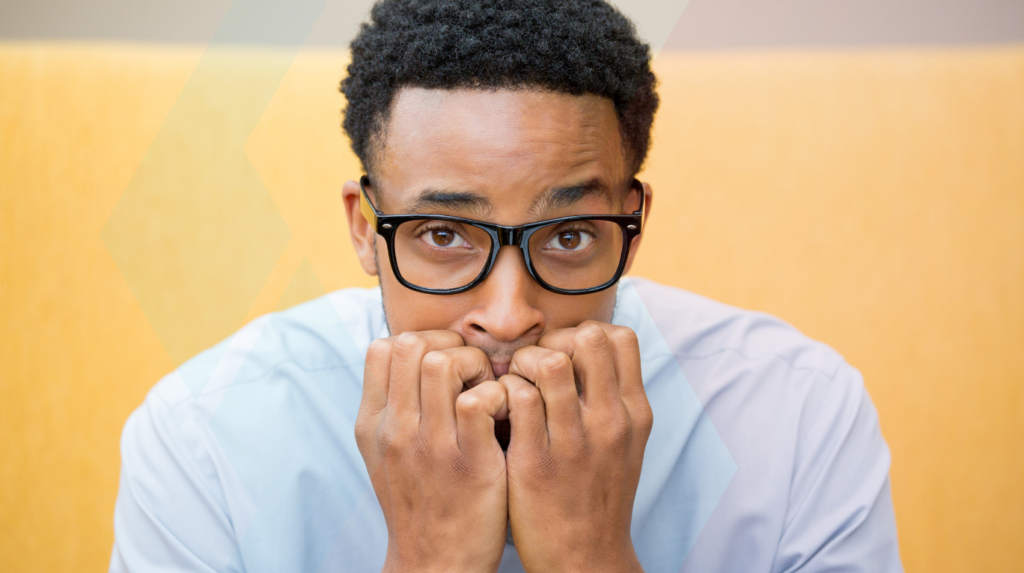 At the present, a lot of people are struggling to make ends meet with the costs of gas, groceries, and housing.
Many people are also trying to manage their finances so that they won't have to turn over their hard-earned money to a creditor or debt collector.
Unfortunately, being anxious about money is something that many people in the world, including in the United States, struggle with.
However, you don't have to let your debt control you! Here are some tips on how you can start to take control of your finances and get rid of your crippling anxiety! It is crucial that we establish a relationship with money, and a way to understand the money that does not treat money merely as a problem to solve.
Many of our beliefs about money are shaped, to a great extent, by our cultural environment and influenced by our parents. "Our family plays a really important role in making sure we are taught about money early in life.
Some key points to consider:
1. Do research into your rights
Do a little bit of research into your rights as a consumer if you are dealing with credit card debt. Many people who have credit card debt don't know that they need to request a copy of the contract or disclosure statement that they signed with the lender.
This document will include information on interest rates, payment terms, and other fees so that you can find out if you are being charged fairly. If it isn't, you should contact the creditor immediately to work out a repayment plan based on your income and expenses.
You should also look into your legal rights regarding debt collectors. In most states, collectors cannot harass you or threaten violence unless they intend to commit physical assault against you.
Be sure to keep a record of all correspondence from debt collectors, and if are in the US, report them to the Consumer Financial Protection Bureau immediately if they are abusive in any way.
2. Start filling bankruptcy if necessary
You can also start filing for bankruptcy if you have been unable to come up with a reasonable plan with your creditor or collector. No one plans for financial disaster, but it can occur and often does.
If you file bankruptcy, there are ways that you can get rid of your debt AND protect yourself from being sued by your creditors.
One of the most important things that you can do when dealing with a health condition or if you have been diagnosed as having a pre-existing condition is to understand bankruptcy and what it can mean for your health. Do you know how much you will pay for medical bills when you file for bankruptcy? Will filing for bankruptcy help to waive many of these medical bills?
Knowing what to expect when it comes to the medical debt that is associated with filing for bankruptcy goes a long way toward relieving your stress as you go through this process.
3. Remind yourself! Being worried about money isn't good
Finally, try to remember that being worried about money isn't good for your mental health. It's important to know how much money you can afford with each bill that comes in.
And, if you don't know your monthly income, you won't be able to determine how much to spend and how much is left over for savings.
If you are constantly worried about money, then it is probably affecting your health and your relationship with friends and family. If you have a spouse or partner, talk to them about your concerns so that they can help alleviate some of the pressure that you are feeling.
Combat anxiety, don't wait and watch
Here are some points which might be helpful to combat financial anxiety
Get support from friends or family
Find someone you can talk to, especially during times of anxiety. If you are alone and find yourself feeling this way, talk to a loved one or a friend. Look online for websites that offer help and advice on money management. Getting advice will greatly help you feel more confident speaking with others about money matters and being able to get the money when you need it most.
Get help from the professionals
If you are having a hard time dealing with your debts and money matters, seek advice from a counselor or therapist. Sometimes talking to another person will give you answers and make you feel better about your situation so that you can get out of debt faster. A counselor/therapist will be able to tell you what steps to take if you are going through financial difficulties.
Have a good attitude toward money
Money is not everything. It is important to have a good attitude about money, and realize that it does not buy happiness. Having debt doesn't mean you are poor, learn to live within your means and have an open mind when it comes to managing your finances, you can do it!
Face your fears
It is good to seek advice on how to prioritize your debts when you are in debt. People often avoid talking to others when they are anxious. Some people lose their self-confidence when driving or traveling. Usually, if this is the case, facing these situations makes them easier. If you avoid them, then they are likely to get worse until you finally have to face them.
Learn to manage your finances
If you don't know a lot about money and you have always wanted to learn, now is the time. Learn about the bank, savings and checking accounts, loans, and mortgages. Learning about money can help you make better decisions so that you can avoid debt in the future. Plus, learning how to manage your money is something that will benefit you for years to come! Refer to this post: Management of Personal Finances: 31 Powerful Tips
The key is to take control of your finances
So that you don't have to be anxious! But how?
Learn about your legal rights regarding debt.
File bankruptcy if needed.
Be aware of how much you can spend on each bill.
Talk to your partner or spouse about your concerns.
When it comes to finances and paying bills, there are many different levels of stress that you may feel.
Whether you are worried about how much money you make and how much is taken in taxes, paying for medical bills, or trying to work out a new payment plan with a creditor, there are times when it all becomes too much and the anxiety takes over.
If you feel as though you are always stressed out about your finances, then it may be time to seek some help. Talk to a doctor or psychologist.
An anxiety disorder can stem from an unrealistic perception of your finances, and in order to get rid of this condition and gain some control over your life, you may need to get to the bottom of what is causing all this stress.
Although there isn't a one-size fits all approach when it comes to anxiety attacks and the dangers that they can cause, there are some things that you should try and do in order to deal with your anxiety about money.
Try to talk about it. Keeping it limited to yourself is not the best option.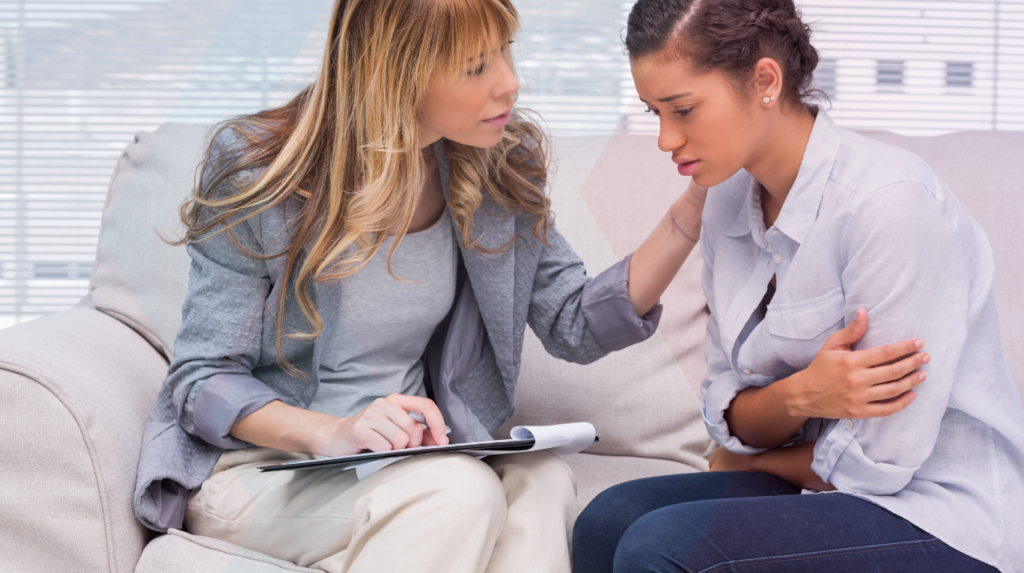 If you have been diagnosed with an anxiety disorder, this is important to know as it could be something that you will have to deal with for the rest of your life.
Further, if you are worried that these panic attacks will make it difficult for you to go places or stop you from functioning in your daily life, it is time to take action.
Don't let your finances hold you back!
Knowing the root of your anxiety about money can help provide a safer environment for you and those around you. If the panic episodes stem from finances, try and work with a therapist on ways that can help relieve some of the stress. They can help alleviate the stress and anxiety that naturally comes up with all things related to money.
If you are planning on filing for bankruptcy, then talk to a therapist about this action as well.
Remember, sometimes, it may be something that your therapist thinks that you should do, but you may want to hold off and see if other financial issues can be worked out first.
Seek help from somewhere else? Is it okay?
The cashier at your local Starbucks is not a doctor, and should not be giving you medical advice. However, many people feel that the advice that they are getting from the drive-thru is more accurate or helpful than the doctor's office.
As common as this may be, it is time to work towards changing this mentality if you are being told something that could possibly be dangerous to your health.
For example, you may have noticed that some of the baristas working at Starbucks will tell you about certain health conditions or symptoms that can often mimic other illnesses.
Related Story:
They may inform you that you are in danger of getting a chest cold or some other viral illness if you have been drinking a certain soda. They may also tell you about salts and spices that contain MSG, which is dangerous when it comes to dealing with diseases such as asthma or Celiac Disease.
While many of these warnings are true and can be helpful in an emergency situation, such as if you are starting to feel sick, it should not be the go-to source for health information for people who aren't sick! If you have not been to the doctor yet because of your economic situation, this is a great time to go visit him.
Is my anxiety trying to say something to me?
It could be that you are feeling anxious about money for a deeper reason. "Whatever a person is experiencing internally is going to be expressed through their money,".
Take note when feelings of anxiety emerge while facing a financial situation, such as nervousness, an increase in heart rate, and a sense of impending danger. After acknowledging your anxiety, you can dig deeper to solve the issue.
Take advantage of the strategies that can provide you with a sense of centeredness, like calling a friend, taking a walk, or reading a book, when you feel overwhelmed.
Although many people think that they can get by on their own, sometimes doctors and hospitals do not work with those who can barely afford insurance. You will have to pay cash upfront or have a huge balance brought over from a previous visit.
It's not like a doctor's office is the only place where you can walk in and get free advice. The advice that you get at the coffee shop should be taken with a grain of salt and less as a medical opinion than a warning. The fear of debt is very real, and you must try not to shy away from it. In fact, it is one of the steps that can save your life while dealing with your illness or chronic health problem.
Bottom Line
If financial anxiety is disrupting your daily life by any means, please, please seek out professional help. In this precious life, anxiety, especially financial one, should not have any place in our life. A mental health therapist or financial planner may really provide relief. Like most people, you might initially believe that they are just not going to change anything. But believe me, most of the people whose lives were changed (in a good way) by them, thought the same before considering a visit.