A water bottle. A calculator. A trading journal. Your smartphone.
Wall Street is declining significantly. S&P 500 is down by 17% this year, trading at 3669.91 as of October 14. Most investors believe this is not the right time to invest. As they are out, it's your opportunity to dive in, and early.
Economic decline is not a new trend. It happened during the Great Depression and several decades after that, in 2008. Reverse it and make money.
Reverse it and make money.
The knife is falling. But what are you scared of? That the knife will hurt you, or that everybody will call you a fool? If you get hurt, you can nurse your wound for a few days. Wait for an opportunity to trade again. Investing at the wrong time will hurt you. Not investing at the right time is worse. Unlike the natural world, the speed of a falling knife is inconsistent in the stock market. The best time to get value in the stock market is when everyone else is scared and selling. But you need to wait for the right time.
This year is a pullback year for wall street. This is a short-term investment opportunity, a great time to trade CFSs. Make use of this opportunity to get in, and make money. If you have made money, take it out at the right time.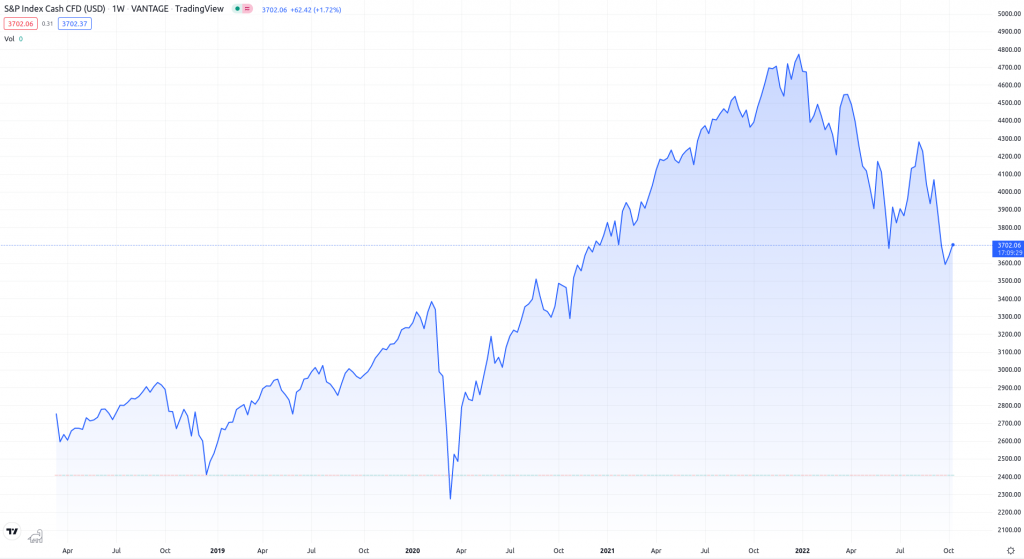 As the S&P 500's weekly chart shows, Q4 2022 is likely the decisive phase for Wall Street. From here, it will either continue its March 2020's uptrend or reverse back. Maybe to break 2304.92? It's time to go all eyes, analyzing the market conditions news, and its reactions.